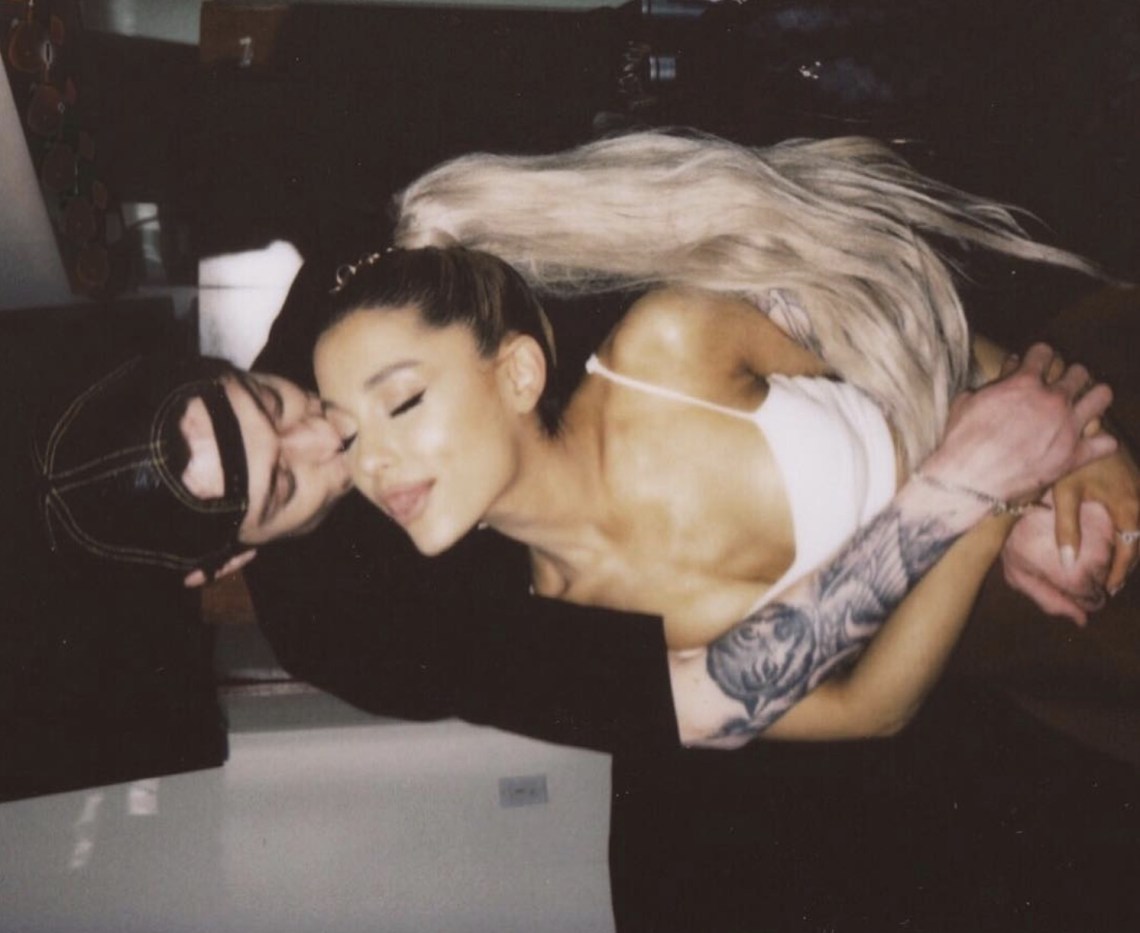 Pete Davidson and Ariana Grande are the hot couple of the moment, mostly because we can't stop watching their relationship in awe. If the rumors are correct, they went from a "casual" relationship to an engagement within about three weeks, despite both breaking up with their exes about a month ago, which feels like it should be a world record (even though I'm sure it isn't).
But still, despite everyone basically just accepting that the engagement rumors are true, the pair never actually confirmed anything (unless, of course, you count these Ariana tweets as a confirmation). But wow, if the engagement rumors are fake, the two of them are definitely indulging in them nonetheless.
In fact, today Pete posted this picture of Ariana's hand sporting a giant rock paired with the caption: "u know what you'd dream it be like ? it's better than that"
https://www.instagram.com/p/BkDoSe4nbc2/?hl=en&taken-by=petedavidson
Are you talking about what it's like to be engaged to Ariana, Pete? Because trust me, everyone is pretty sure that part of this whole thing is probably fantastic.
Anyway, there's your daily dose of Pete/Ariana gossip. Pls comment with all possible conspiracy theories.