Everyone in the world (or I guess everyone who keeps up with pop culture in the slightest) has heard the saying, "I love you like Kanye loves Kanye." It's sort of an inside joke the whole world is in on, a joking nod toward celebrity narcissism and West's inflated ego. And for his 41st birthday, it looks like he's running with the joke: welcome to Kanye West's Kanye-themed party.
How does one throw a birthday completely around oneself? Well, if you want to be classy about it, you've got to keep it simple. Kanye didn't need any extraneous decorations or ridiculous posters ruining the vibe. Instead, the rapper kept it sweet and simple, and let the food do all the talking.
First of all, let's talk about his cake, which is obviously modeled after the album cover of his new EP, YE. I'm not too surprised about this one, since he's modeled several of his birthday cakes in the past off of albums he's created.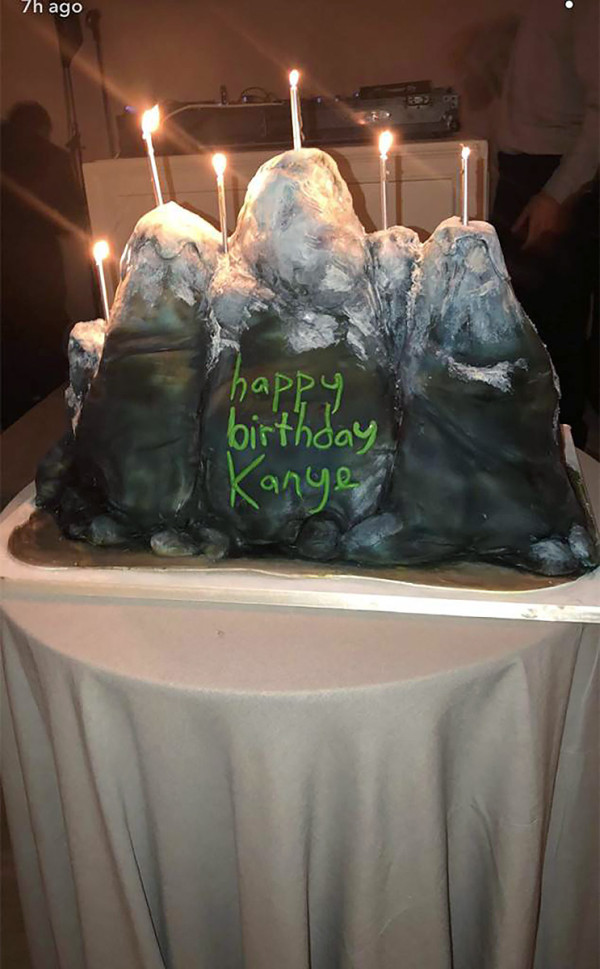 But if you think the cake is a little extra, wait till you see the Kanye cookies, each with different expressions. (Side note: Can you imagine eating a cookie of yourself? I can only imagine how wrong that would feel.)
And last but not least: Kanye lattes. (Kanyattes? Lattyes? Kanlattes?)
Kanye West is truly the king of self-love.