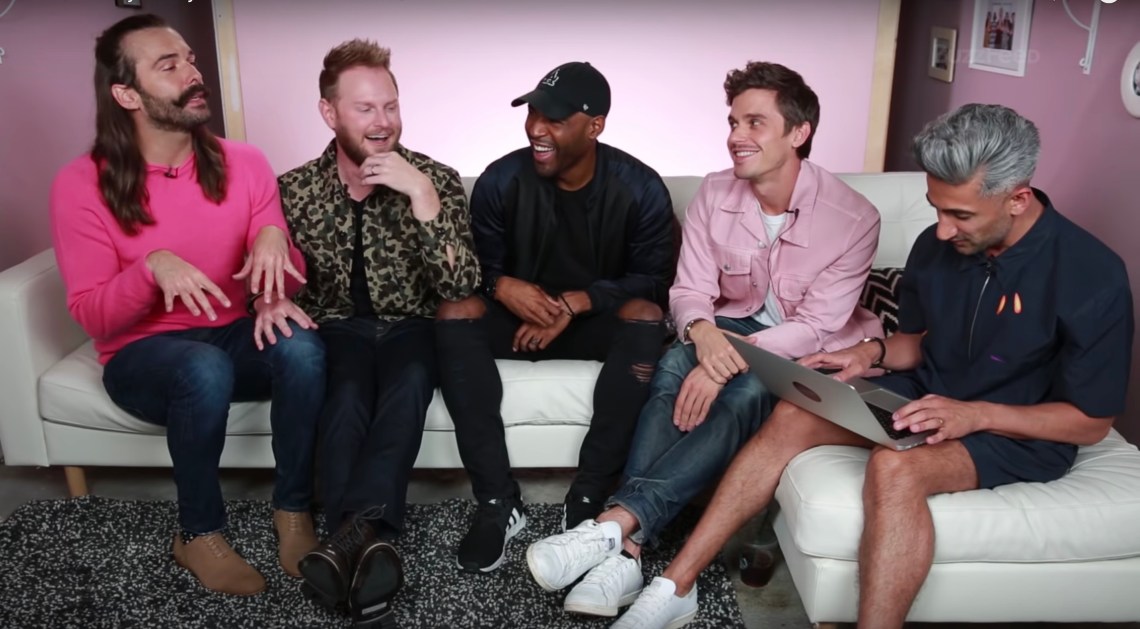 Happy Queer Eye day! Netflix just dropped season two, which means millions of people are about to tune in and cry their eyes out this weekend. But, you know, in a good way.
It only makes sense that Netflix would decide to drop the second season of their successful show about five gay men helping people improve their lives in the middle of Pride Month. After all, a big part of the show is about acceptance — of yourself and of others. The fab five break down the stereotypes surrounding gay men all the while breaking down toxic masculinity using empathy, acceptance, and love. The result is oftentimes a beautiful tribute to self-care and self-love that you won't help but smile — and probably tear up – at.
So, what are people saying about Queer Eye on this marvelous day? Here's just a taste:
1.
2.
3.
4.
5.
6.
7.
8.
9.
10.
11.
12.
13.
14.
15.
Okay, I'm gonna go cry now.