Twenty-eighteen is the year I decided to get back into reading things I didn't have to read, which meant delving into a lot of fun, thoughtful books I may have never otherwise picked up. Luckily for me, a lot of them were really great — I rarely found a book I didn't enjoy. The downside? It makes them incredibly hard to rank, and I will undoubtedly hate myself soon for the current ranking in this article.
And so I decided to divide this list into four parts: the Great (the books I loved and probably won't be able to forget), the Good (the books I really enjoyed but probably aren't on my favorites list), the Okay (the books that were just fine, really), and the Bad (the books I would never, ever, ever read again). Of course, it's all subjective. Read at your own discretion.
The Great
I actually first read this book in 2017, but I loved it so much I read it again this year. It follows 17-year-old Elio, the son of a professor, who finds himself drawn to their family's houseguest for the summer, a grad student named Oliver. From the moment Oliver comes into his life, Elio can't seem to stop thinking about him, quickly slipping into a haze of desire over a man he doesn't think he can have. I wouldn't call this book your average love story. It's about a young man exploring his sexuality, both with a woman and a man, while grappling with the expectations instilled in him by a heteronormative culture. His obsession with Oliver may become tiresome to some, but to those of you who are like me, it feels painfully relatable. But what really puts the book at the top of my list is how author André Aciman manages to capture the feeling of first love, desire, and desperation through words. This book shattered my heart into a million pieces and still made me want more. And that, in my opinion, is the sign of a great book.
2. Circe by Madeline Miller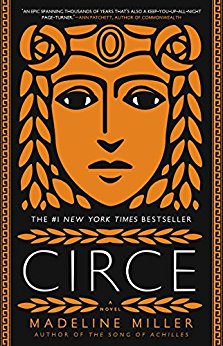 Something about the island goddess Circe, which you may remember from The Odyssey as the witch who turned Odysseus's men into pigs, has always intrigued me. This retelling of her story will only make you love her more. What's so fun about this book is that you'll recognize so many of the tales it tells. Miller weaves together classic Greek mythology into a story that feels fresh and new, and yet, as if they were old friends, I still found myself excited to see Hermes and Odysseus and the Minotaur. But my favorite character of all, of course, was Circe herself. Miller crafted her character with a loving hand, breathing a new life into the witch that you couldn't help but feel for. She is strong but vulnerable, principled yet flawed. She evolves drastically throughout the book, and yet the transformation feels seamless. She is exactly the kind of character to champion the modern woman: someone who is a fighter, who learned to stand on her own two feet, who has been the victim of an unjust world and found herself a worthy heroine all the same.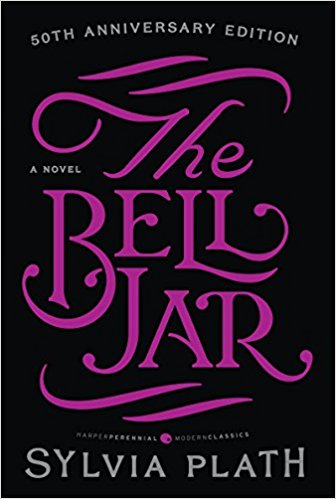 The Bell Jar is obviously dated — it was published in 1967 — but so many of the topics Plath covers feel timely. Heroine Esther Greenwood laments how differently society treats men and women, especially concerning the double standards in sex and relationships, and how infuriating it can be when all you want is to be held to the same standards. It also explores the psyche of a person struggling with depression and suicide ideation and how prevalent the thoughts can be, even if everything is seemingly going well on the outside. (This theme seems especially timely after the suicide of the wildly successful Kate Spade.) It helps that Plath's prose is so poetic you'll find yourself feeling more for Esther than you expected, despite not always being the most likeable character. In the era of #MeToo and mental health awareness, this book is a must-read.
I first read this when I was thirteen years old, but I honestly couldn't remember too much about it besides the premise, so I thought I'd give the book another go. I'm so glad I decided to reread it, because I think there are a lot of nuances to Ray Bradbury's prose that I overlooked when I was a teenager. I found the characters more relatable and the plot more speculative than fantastical, though I'm not sure if that's because of my age or because of the time I live in. In fact, one key thing had changed in real life since the first time I read it: the prevalence of smartphones and our obsession with staying connected. The danger presented within the pages felt more realistic. If you haven't picked up the book before, or if you haven't in a long time, I urge you to give it a try. It touches upon the danger of a society distracted by the circus that is the entertainment sector, of a world where facts and information lose their power. This book is more important now than ever.
4. The Idiot by Elif Batuman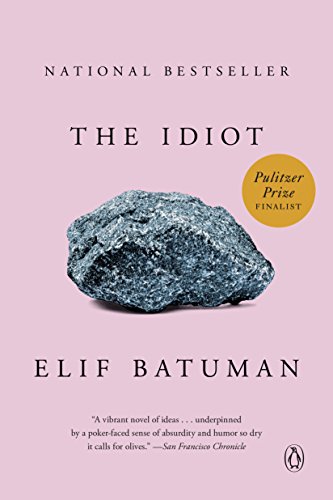 If you've ever found yourself stumbling through a new chapter of your life, this may be the book for you. Selin leaves for her first year of college at Harvard and realizes she has no idea how to maneuver this new life, full of classes, new friendships, and a first love that is as heartbreaking as it is fulfilling. Perhaps that's why she decides to jump on a plane during summer break to travel the world, hoping she'll find the answers to life in a new language, but instead realizes that she has more questions than she ever had before. Author Elif Batuman writes about the woes and wonders of being 18, an adult but still just a kid, as if she remembers her own experiences vividly. And it reminds me so much of my own confusing life as a college freshman that Selin and The Idiot will always have a special place in my heart.
5. Sorority by Genevieve Sly Crane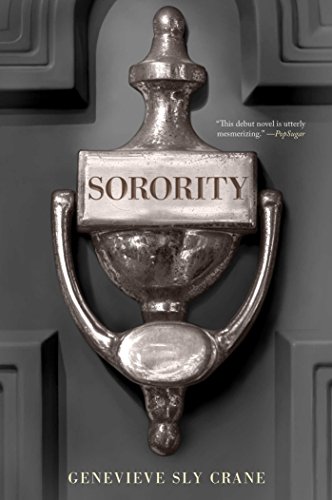 When Margot dies, she leaves her sorority sisters' lives in disarray, and some never truly recover. Of course, even aside from Margot's death, each sister has something they're struggling with — depression, eating disorders, family pressure, pregnancy. Though you'll only see slivers of their lives, you won't help but to feel empathy toward them, or, at the very least, intrigue. This book isn't a thriller but a character study that delves into the lives of each sister, some who are cruel, others who are misunderstood, and all who are deeply relatable. Genevieve Sly Crane gives readers an inside look into what goes on in the exclusivity of a sorority house and the bonds it builds — and sometimes breaks.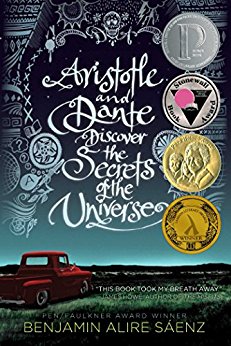 Aristotle and Dante are both loners when they meet. They would still be loners afterwards, too, if Dante didn't decide that the two were going to be best friends. Together, the pair learn truths about themselves and who they want to be, as well as who they are to one another, and as a reader, you'll feel privileged to be along for the ride. This book is beyond sweet, and the characters are crafted with so much love that you'll ache for them the whole time. There's something about the unlikely friendship between angsty, brooding Aristotle and soft, thoughtful Dante that melts my cold, cynical heart. This is a coming of age story. It's also a love story. If you want a book that's quiet, thoughtful, and so incredibly lovely, this might be the one for you.
7. The Pisces by Melissa Broder
Lucy moves to Venice Beach to housesit for her sister of the summer after she inadvertently breaks up with her longterm boyfriend and her life falls apart. For the most part, it should be easy — she just has to take care of her sister's dog, Dominic, and attend weekly group therapy sessions. But Lucy soon finds herself going on a series of dates with men she doesn't particularly care for, all the while searching for something that can make her feel whole. That is, until she meets Theo, a mysterious swimmer who always seems to find her sitting on the rocks at night. And who, she soon finds out, might actually be a mythological creature. Lucy is selfish and at times insufferable, and while it can be a bit to handle at times, I have to give it to Melissa Broder for creating a character that isn't usually included in literary narratives — but who you almost definitely have met in real life. While there are plenty of moments where this book made me cringe or feel queasy (it's pretty graphic at times, and I am weak), I can't help but look back at the story as a whole and think it was brilliant.
The Good
8. Calypso by David Sedaris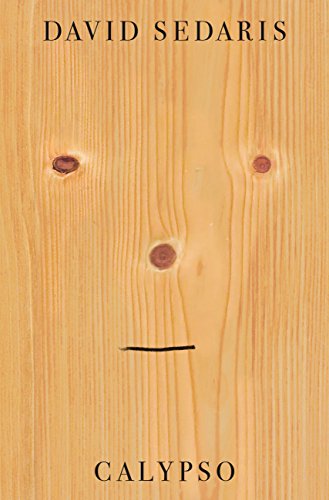 I'd actually never read a David Sedaris book before this one. I've read some of his writings on the Internet and thoroughly enjoyed them, and I was delighted to find I felt the same way about this short memoir. Sedaris is laugh-out-loud funny and manages to take an in-depth look at growing old and mortality without actually getting depressing. Do you know how big of a feat that is? Instead of dreading my own existence, I found myself relieved that Sedaris could approach the same heavy topics that plagued me with a sense of humor that almost made them feel weightless. Sometimes you just need to laugh about serious topics and not feel bad about laughing, and Sedaris lets you do this in the comfort of your own home.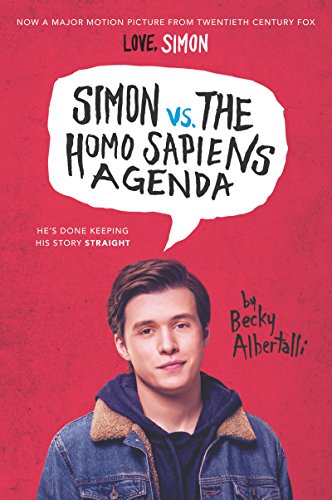 Simon Spier is a normal kid with one huge-ass secret: he's gay, and he hasn't told anyone. Not even his parents, not even his closest friends. But he's been corresponding through email with the mysterious Blue, another gay teen from his school who he found online, and he thinks he might be falling for him, but there are a few problems: Blue won't disclose his true identity, and Simon maybe-sort-of-definitely is getting blackmailed by a classmate who threatens to out both him and Blue in the process. Simon vs. the Homo Sapiens Agenda is like a '90s teen rom com in novel form. Of course, it covers a lot of ground most '90s teen rom coms didn't — like coming out and the stigma surrounding homosexuality — and, you know, isn't set in the '90s. I couldn't help but fall in love with the funny, nerdy Simon and his confidante Blue. This book is funny, thoughtful, and incredibly heartwarming — and is 100 percent the most feel-good book I've read in years.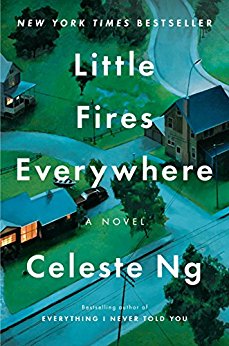 In Shaker Heights, a progressive suburb of Cleveland, the residents praise diversity — at least, if it's the right kind. Mia Warren is certainly not that. The nomadic artist is eclectic and unlike most of the other inhabitants at Shaker Heights, but she manages to fly under the radar — that is, until her daughter, Pearl, finds herself tangled in the Richardson family. Elena Richardson finds herself drawn to the enigmatic artist, but when Mia disregards the status quo and finds herself on the opposing side of a community issue, Elena is dead set on unearthing Mia's secrets, the ones she's hiding from everyone in Shaker Heights — including her daughter. This book was definitely an enjoyable read, with a twist at the end I didn't see coming at all. By the time you get to the satisfying end, you'll be glad you gave the book a chance.
When Bernadette Fox disappears just days before her family creation, her 15-year-old daughter Bee is left to piece together the story of what went wrong. Told primarily through emails, newspaper clippings, and other documents, Bee begins to understand who her mother truly is outside of just being her parents. This is a touching story about family and societal pressures, and I found myself so engrossed in the mystery that I read the book in nearly a day. There's a reason this book was so popular when it was first published — it's highly enjoyable, told in a way that'll make it hard to put down.
The sequel to Simon vs. the Homo Sapiens Agenda focuses on Simon's best friend Leah, who has a pretty big secret, too: she's bisexual, and she hasn't told anyone but her Mom. Not even her gay best friend. It only gets worse when she finds herself falling for one of her best friend's prom dates instead of her own. Even worse because her crush is a girl and definitely doesn't know that Leah is bisexual. Right? Leah maneuvers her crush while also maneuvering the last of her senior year of high school, fighting her romantic feelings all the while fighting the dread that comes as another life chapter comes to an end. This book reminded me of what it felt like to say goodbye to high school and prepare for adulthood, as well as the excitement — and anxiety — of first love. Not only is it great to get bi exposure in a young adult book, it's also great for fans of Simon who want to spend just a little more time with their favorite characters in Shady Creek.
13. The Power by Naomi Alderman
When young women all over the globe wake up one day with the strange ability to hurt — and even kill — people right at their fingertips, the world finds itself flipped upside-down. For the first time in history, men seem more afraid of women than women are of them. But as women all around the world learn just what they can do with their new power, societies begin to see the dark downside of what happens when, instead of achieving equality, the power structure is suddenly skewed in the opposite direction. This book would do well with fans of The Handmaid's Tale and should definitely find its way onto any feminist's reading list.
14. Florida by Lauren Groff
Lauren Groff's anthology of short stories is stunning. Each story is crafted beautifully; Groff is an expert at molding language in the palms of her hand. The characters are different genders, different ages, living in different decades, and yet one thing is always the same: the state of Florida always plays a role, not only as a theme, but almost as a character itself. Groff writes of the horrors of the world and the harsh realities we often try not to face, often in the dangerous backdrop of the Floridian wilderness. Some of these stories will definitely stick with me long after I put the book down (Yport is one of them), while others I know I'll revisit later without the memory of reading them at all.
The Okay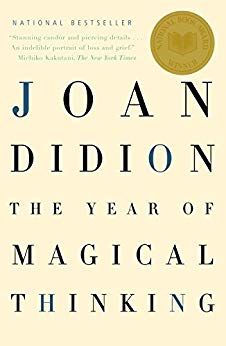 Joan Didion explores grief on an intensely personal level in this memoir. Written soon after her husband suddenly died and her daughter battled with an unexpected illness that threatened to take her life, it's no surprise that Didion felt it was necessary to destruct her own sense of loss and confusion about how the rug can be pulled out from under you so quickly. In fact, much of the book reflects on the earlier, happier days, when Didion's marriage was thriving and her daughter was just a little girl. However, while I enjoyed this book and deeply sympathized with Didion (I can't even imagine what that would be like), I think I didn't fully appreciate it because Didion's mindset while overcome with grief was so different than my own. Instead of the intense emotion I thought I'd feel, Didion approached the situation in a methodical way, writing her thoughts down succinctly. There's no doubt Didion is a great writer or that this book will inevitably change some people's lives. I just don't think that person is me.
Natasha meets Daniel on the worst day of her life: the day her family is getting deported back to Jamaica. Daniel meets Natasha on the most important day of his life: the day he has his interview for Yale. Natasha is deadest on changing her fate, while Daniel is sure their meeting is fate. But that's another big difference between the two: Natasha is a realist, and Daniel is a dreamer. Throughout the course of one long, chaotic day, the two find themselves slipping into a romance that was doomed from the start. This book is definitely great if you want a quick, cute read. Is it life-changing? I wouldn't go that far, but I thoroughly enjoyed every moment of the day Natasha's and Daniel's lives changed forever.
This anthology of short stories centers on women who are "difficult": those who cannot bring themselves to love, those who have been abused, those who are not appreciated by their loved ones, those who see themselves as wasted space. Each story focuses on a different woman and a different story, though by the end, they had all melded into one character in my mind. The problem is that while Gay is an amazing writer, her stories were so similar that I felt like I was reading the same one over and over again, each revealing little more insight than the one before it. It didn't bother me that many of these stories were bleak and depressing, but it did bother me that they were often bleak and depressing in the same ways. As a result, most were unmemorable. But if you don't plan to read the full book in one sitting, it still might be worth picking up. Read apart from one another, I think these stories have the potential to pack a punch.
The Bad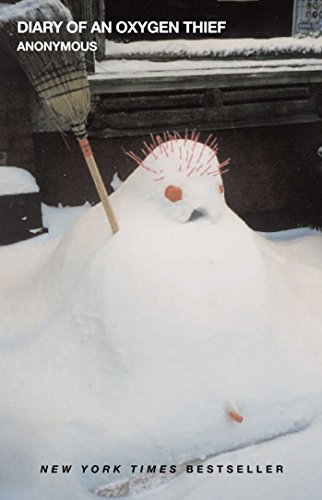 This book is the (supposedly) firsthand account of an Irish advertising executive who receives pleasure by emotionally abusing women. "Hurt people hurt people," the book reads, but as the narrator begins to attend AA and sobers up, he begins reflecting on how he treated his past relationships. While he claims to regret the way he treated women in the past, the way he describes it somehow says otherwise. It doesn't help that he's incredibly arrogant, often self-congratulatory despite his own self-loathing, and the way he often digresses from the prose to mention that he'd be surprised if the book even got published grows incredibly boring by the third time. In the end, when you learn he's writing the book almost as an act of revenge from being wronged by someone who takes the same pleasure hurting men as he did women, the whole entire thing just feels tainted. Is the author a great writer? Sure. I just wish he would have written a different story.
This book is part-memoir, part-manifesto for women hoping to understand feminism. Author Caitlin Moran delved into her quirky, sometimes-humiliating adolescence with a sense of wit and self-deprecation I could definitely appreciate. Unfortunately, this is probably the only part of the book I truly liked. Instead of feeling empowered by Moran's feminist revelations, I found myself rolling my eyes. This may have fared better in the hands of someone exploring the idea of feminism for the first time, but even then it seems ignorant. Moran suffers greatly from the dreaded White Feminism, often describing womanhood from the narrow lens of her own experiences without acknowledging the fact that others don't come from the same privileges and backgrounds. In the hands of a non-white, non-heteronormative person, this book would feel deeply unrelatable. Even in mine, it seemed deeply flawed. It definitely didn't help that she often TYPED LIKE THIS! If you're a fan of Moran, this piece of work may be worth it for her narrative alone. Otherwise, you may want to just leave it on the shelf.