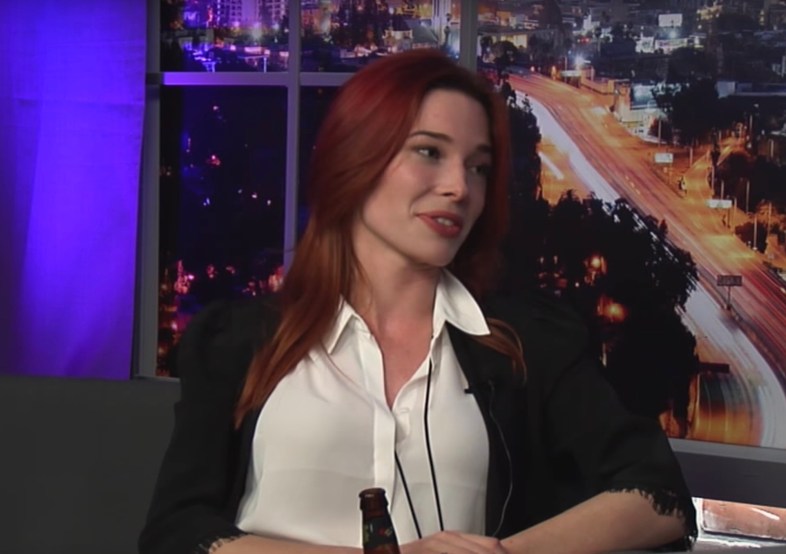 Yesterday, actress and cosplayer Chloe Dykstra penned and published a heart-rending essay about the "long-term" abuse she allegedly suffered at the hands of an ex-boyfriend. While she doesn't name her alleged abuser, some key details suggested she was referring to comedian Chris Hardwick.
The essay, titled "Rose-Colored Glasses: A Confession," went into the gritty detail about Dykstra's experiences within a controlling, emotionally suffocating relationship, including a set of rules she was expected to follow which restricted her from friending men, making plans at night, drinking alcohol, and even speaking in public. Dykstra even accused her ex of sexual assault on a regular basis. As a result, the actress lost an unhealthy amount of weight, started pulling out her hair, and eventually stopped speaking at all.
Dykstra's abuser, whom she described as nearly 20 years her senior, was allegedly a mildly successful podcaster who had become, over time, a powerhouse CEO obsessed with celebrity. Dykstra worked many jobs for him, fearing his anger if she didn't, and when she finally managed to leave him, he made it his mission to ruin her career.
Hundreds of people have connected to Dykstra's story and have reached out online in solidarity.
Just read this account by (actress/cosplayer/journalist) Chloe Dykstra of an abusive relationship she was in. She doesn't name him for obvious legal reasons, but in the meantime let's call on staff members at @nerdist to speak up. https://t.co/Rjfz8eLp7m

— Christopher Chiu-Tabet (@CCTabet) June 15, 2018
Chloe Dykstra is not here for your BS. Thank you for speaking out and letting people everywhere know that ANY kind of abuse in a relationship is not OK. https://t.co/nLKycg5wOg pic.twitter.com/ByQq0sfXt1

— Olivia Truffaut-Wong (@iWatchiAm) June 15, 2018
The actress tweeted in thanks to the support, writing, "I quietly posted an article today, unlisted on Medium. It clearly made the rounds. I'm overwhelmed and I want to thank all of you for your support and kind words — they mean so much to me. I may tkae some time off the internet, please know your support means everything to me."