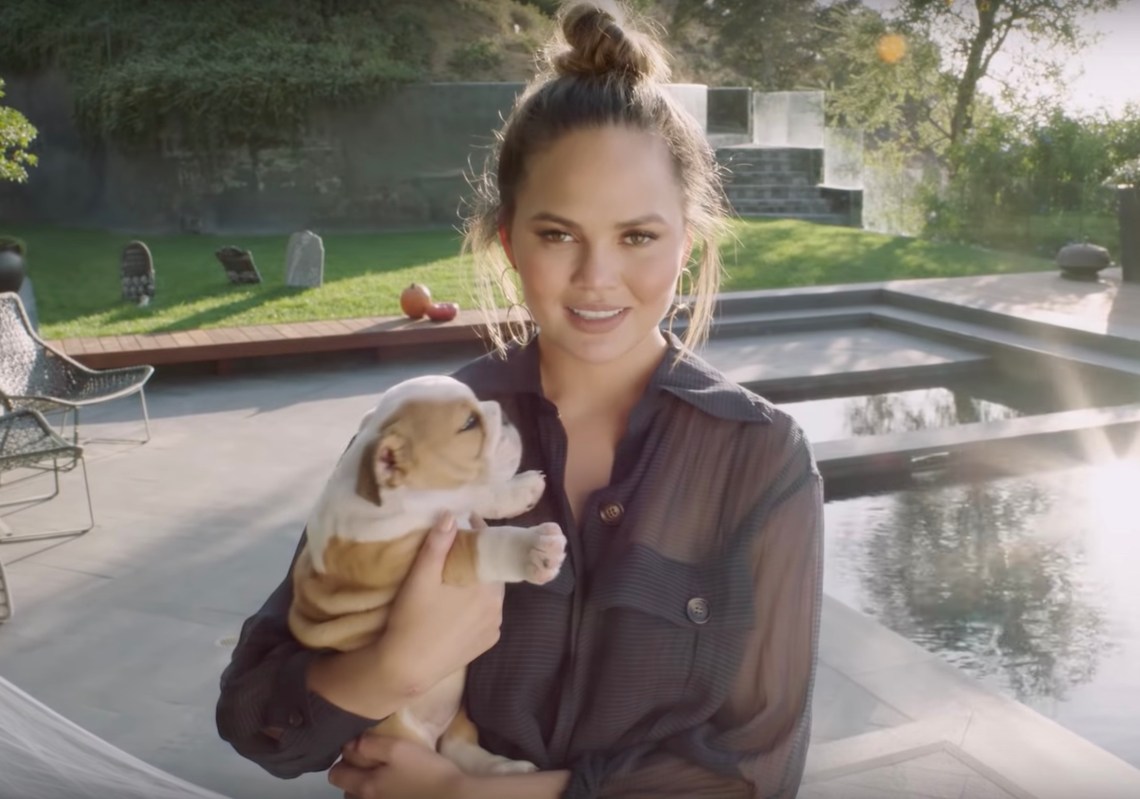 Is Chrissy Teigen… perfect? I'm starting to suspect it. Outside of being the reigning Queen of Twitter (don't @ me), a fresh mother of two, an amazing cook, and most definitely one of the funniest humans on the planet, she's also about to bring something glowy and beautiful to our makeup bags. What more can a person do?
Teigen teased her collaboration with beauty brand Becca Cosmetics back in April, and it looks like whatever they've been cooking up is about to go public.
Today, Teigen teased the products on her Instagram story with these racy pics with the products pixilated out, in typical Chrissy fashion.
"Oops!" Chrissy wrote in her next post. "John might be the only one to see my nudes but I have something even better coming your way. Follow @beccacosmetics to be the first to know the deets!"
And, when you go to Becca's site, you get this nice little sneak peak of something sparkly af.
Could it be something similar to Rihanna's body lava, which made quite a splash earlier this summer? I hope so. I want everyone in the world to shine like molten gold and I won't stop hoping until my dream comes true.
Whatever the product might be, one thing's for sure: Chrissy Teigen is here to give you the summer glow you've been waiting for.