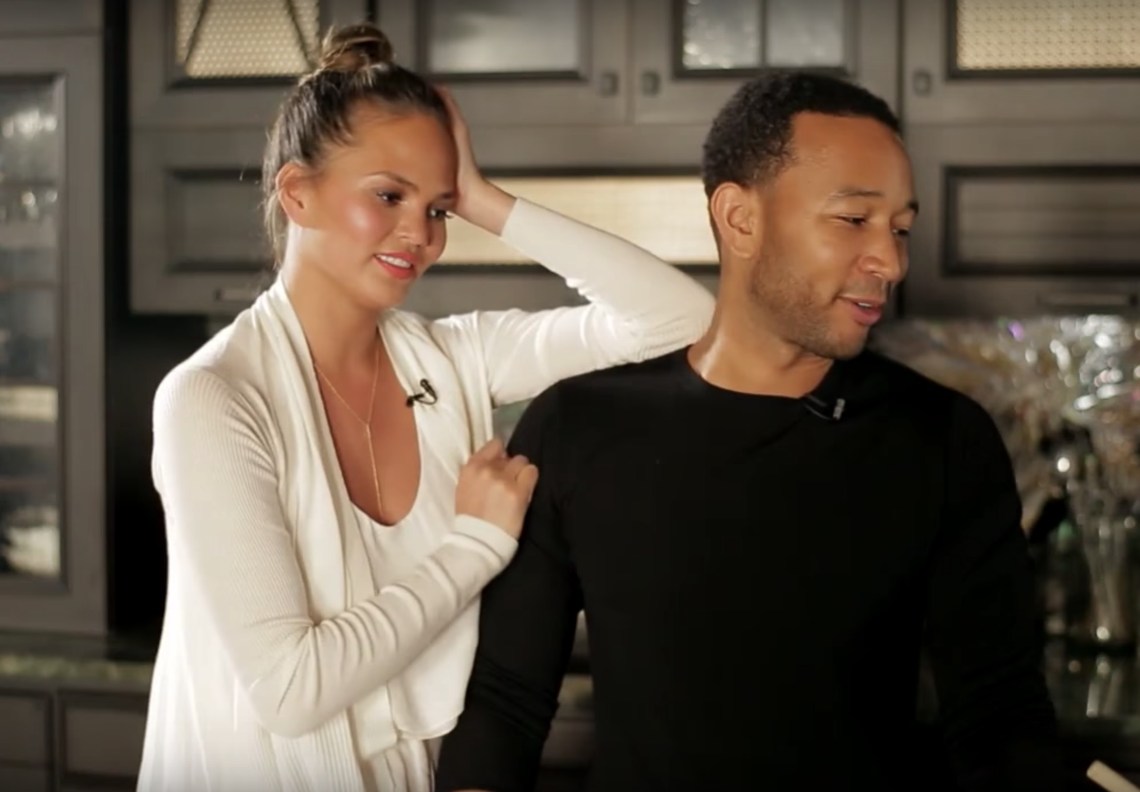 I can't imagine what it's like being married to Chrissy Teigen, but I imagine it has to do with putting up with a LOT of trolling. After all, Teigen is basically the Queen of Social Media, a title she received due to her biting sarcasm and quick wit. There's no way she's only like that online!
Of course, John Legend has to deal with it url as well as irl, because Teigen loves to take a shot at her famous hubby (don't worry, she's never actually mean about it). This time, she decided to use a famous Internet meme to poke fun at him on Instagram.
In the photo, their daughter, Luna, sits in a beach chair and holds an Arthur stuffed animal. Chrissy captioned the Insta, "Luna and daddy." She is, of course, referring to the joke that John Legend looks like Arthur, which originated on Twitter.
John Legend look like Arthur lowkey pic.twitter.com/bfeG3cYo4M

— Emily Sowah (@sowahblanket) February 20, 2017
The Instagram comments say everything you need to know:
Just more proof for what we already knew: John Legend is a giant human Arthur doll.