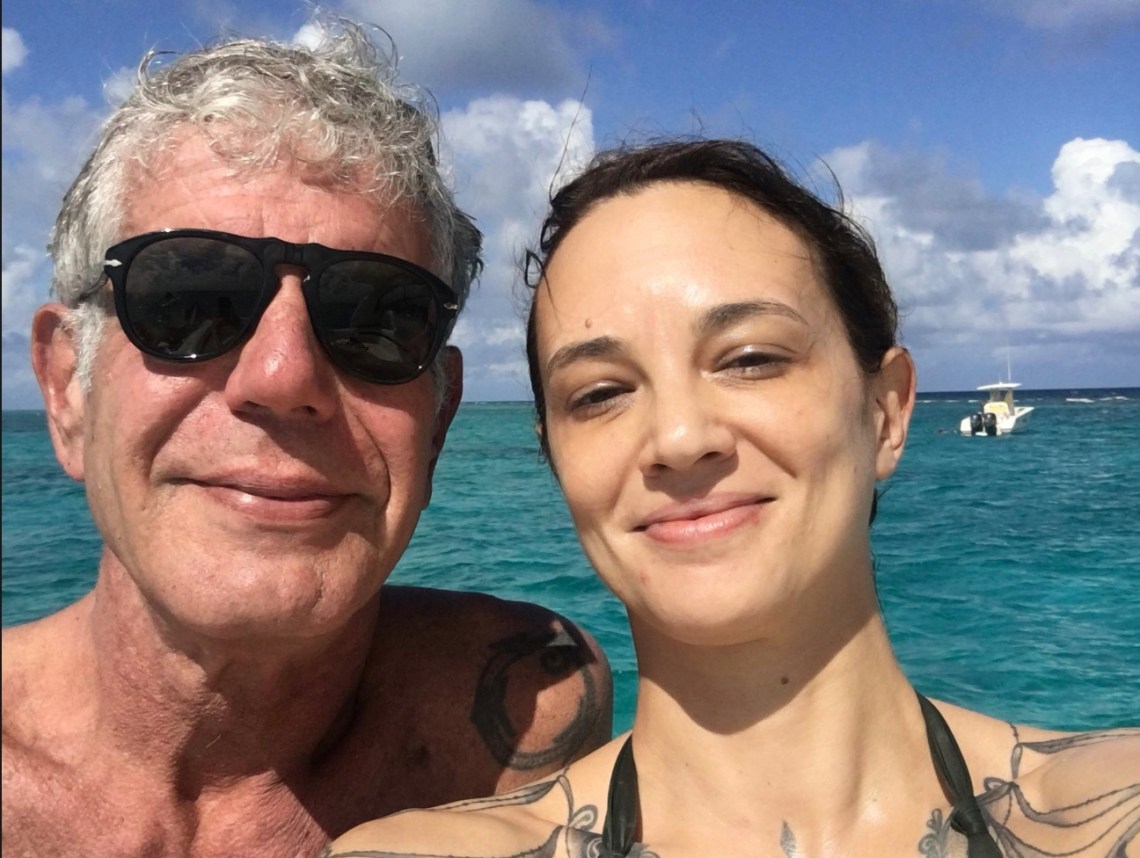 It's been a few weeks since Anthony Bourdain's death, though strangely, it almost feels like longer — with everything that's going on in the world, it's easy to lose track of time. But there's one person who's been counting the days without Bourdain, and that's his girlfriend Asia Argento.
The actress tweeted a photo of the two of them together with the caption, "Two weeks without you."
https://twitter.com/AsiaArgento/status/1010209681187442696
On the day of Bourdain's death, Argento also posted a statement calling him her love, rock, and protector, and that his "brilliant, fearless spirit touched and inspired so many, and his generosity knew no bounds."
https://twitter.com/AsiaArgento/status/1005116310366269440
Bourdain's death still feels fresh, which makes the post that much more heartbreaking. I, for one, hope that Argento is able to find peace in a world without Anthony Bourdain — and that we all can, too.