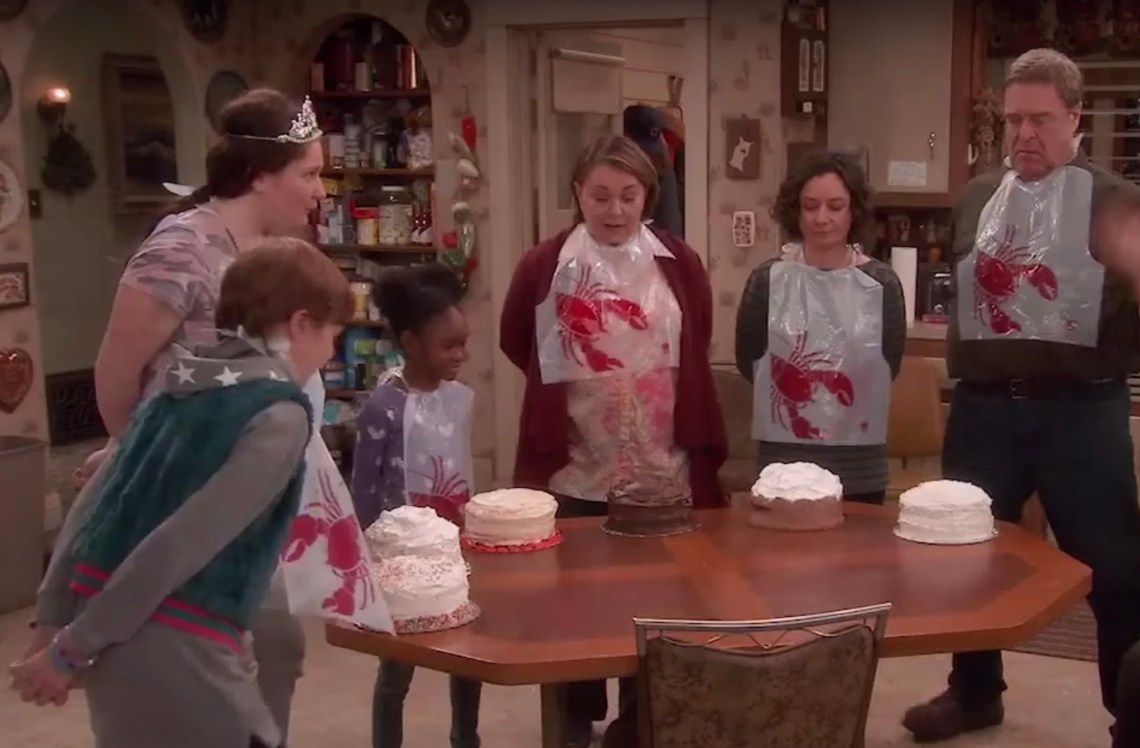 When the reboot of Roseanne was cancelled last month due to a racist tweet by star and creator Roseanne Barr, many lamented saying goodbye to their favorite characters on the show, while others worried about the rest cast and crew that were suddenly out of a job. While plenty of people lauded ABC for reacting appropriately to the situation, it also seemed a little unfair to everyone else involved.
Well, ABC has a solution to that, too — they just ordered a Roseanne spinoff, minus Barr.
The network convinced Barr to relinquish any financial or creative participation in the show as a condition for the spinoff, ensuring that she couldn't profit off or influence the show in any way. While it's unclear how the creators plan to erase Barr's character from the show, it is clear that they'll find a way if it means keeping the show alive.
"We have received a tremendous amount of support from fans of our show, and it's clear that these characters not only have a place in our hearts, but in the hearts and homes of our audience," the cast said in a joint statement.
The show, which will air this fall, is under the working title "The Conners." And while I have no idea how successful it will be in the end, I'm sure a lot of people will be tuning in.