This is the kind of book you can easily devour in a day, maybe two. When Rachel Chu visits her boyfriend's family home in Singapore, she expects a humble house and a summer of one-on-one time with the person she loves. But what she gets is the surprise of her lifetime when she realizes her boyfriend is the wealthiest bachelor in the country, and that comes with a surprising amount of baggage. Crazy Rich Asians will have you dreaming of the lives of the rich and famous, all the while wishing you could have just a single bite of the scrumptious Singaporean food described. (Plus the movie is coming out soon — all the more reason to read it now!)
2. The Pisces by Melissa Broder
If you want something quick, funny, and sexy to read during a long flight, you might want to check out The Pisces, which is like a modern-day take on The Shape of Water — but much, much less of a fairytale. Lucy has just broken up with her boyfriend of four years and, in a bout of deep depression, isn't sure how she'll finish her thesis before she loses funding. Nothing seems to be going right, so she heads out for the summer to house-sit for her sister in Venice Beach. It's there that she meets a mysterious man swimming in the water one night, and she finds herself growing obsessed with him. The only problem is that he isn't just any man — he's a merman.
If you've thought about picking up this book, now is better than ever. With a movie in the making for an October 2018 release, you'll want to get through this one fast. Luckily, it's one fast read that you won't be able to put down. When 15-year-old Bee's mother Bernadette goes mysteriously missing, Bee will do anything to find her, even if that means piecing together all the pieces herself. What starts out as a story of a quirky woman who feels outcasted from her rich Seattle suburb becomes a mystery that will force readers to delve deeper into her past, which seems murkier and murkier the farther you go.
Eleanor Oliphant is not your average woman. She struggles with social skills, may be a hypochondriac, and tends to say exactly what she's thinking — but with little filter. She's used to avoiding social interaction and spending time to herself. At least, she was until she meets Raymond, the bumbling and deeply unhygienic IT guy from her office, and Sammy, the elderly man that she and Raymond save after he falls on the sidewalk. From there, unlikely friendships form, as well as unlikely relationships. Read it now before the movie (starring Reese Witherspoon) comes out!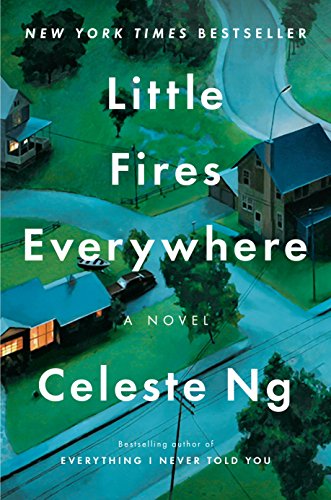 Shaker Heights is a placid, progressive suburb that's about to get shaken up for good when Mia Warren and her daughter Pearl move to town. The residents of Shaker Heights don't know how to receive the single mother and her artistic, nomadic ways. But when Pearl becomes tangled up in the Richardson family, Mia finds her way of life threatened, just as Mrs. Richardson feels like Mia is threatening their meticulous, quiet suburb. When the two find themselves on the opposite side of an explosive custody battle between the adoptive parents of a Chinese baby and the baby's real mother, Mrs. Richardson vows to dig up Mia's past, and what she finds has the potential to blow both of their worlds apart.
6. Calypso by David Sedaris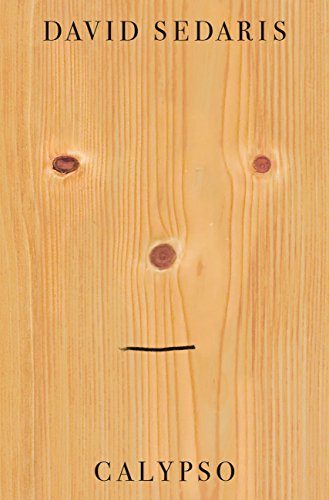 David Sedaris is funny. Like laughing-out-loud-while-alone-in-a-quiet-room funny. Calypso, luckily, is no exception, but the appeal of this book is beyond humor. While spending time in his newly-purchased beach house on the Carolina coast, Sedaris realizes that while you can take a vacation away from the people in your life, you can't take one from yourself. The comedian examines middle age, mortality, and some of the darkest thoughts you'll have about the future and the past. It may not make you feel light and breezy, but you'll definitely find yourself devouring this book this summer.
If you're into opposites-attract romances, you'll fall in love with When Katie Met Cassidy. Twenty-eight-year-old Katie Daniels has just been dumped by her fiancé when she finds herself sitting across from negotiating table from Cassidy Price, a sexy, self-assured native New Yorker. The pair seem to have little in common, but what they do share is an insane connection with one another that'll change the way they look at love, sex, and what it means to be a woman.
8. Public Relations by Katie Heaney and Arianna Rebolini
Rose Reed is a young PR star who's life is turned upside down when she meets Archie Fox, a young, hot, internationally famous British singer-songwriter in need of someone to help shape his reputation. Unfortunately, there's isn't a meet-cute — their meeting, which is all business, goes horribly wrong until Rose suggests Archie have a staged relationship with up-and-coming indie star Raya. He agrees, but on one condition — Rose has to become his publicist. Unfortunately, it's not so smooth sailing when Rose finds herself growing feelings for the rockstar, who's deep into a fauxmance of Rose's creation. This book is witty and full of heart — everything you need for a great summer read.
9. Bluets by Maggie Nelson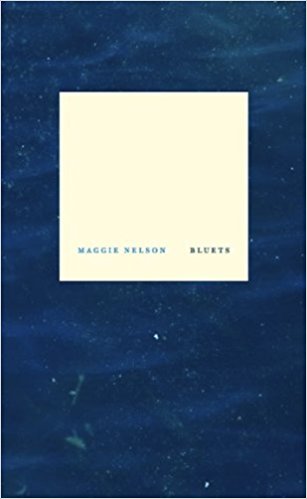 This is a short read, but a profound one. In Bluets, Maggie Nelson speculates her relationship with the color blue, as well as the profound thoughts it brings to mind, whether it's about relationships, personal struggles, or human nature at large. This book is lyrical, philosophical, and amazingly soft, and will linger in your mind long after you set it down.
10. Indecent by Corinne Sullivan
Imogene Abney has always been enchanted by the thought of prep schools, so as soon as she graduates from college, she snaps up the offer to teach at an all-boys prep school in New York, despite having little teaching experience (or, you know, boys). Perhaps that's why she doesn't know how to ignore the charms of Adam Kipling, a student who exudes charm and flirts with her without the fear of getting caught. Imogene finds herself falling into an obsessive, illicit affair with him, completely blinded to the fact that she could lose her job, herself, and quite possibly her freedom if they were to get caught.