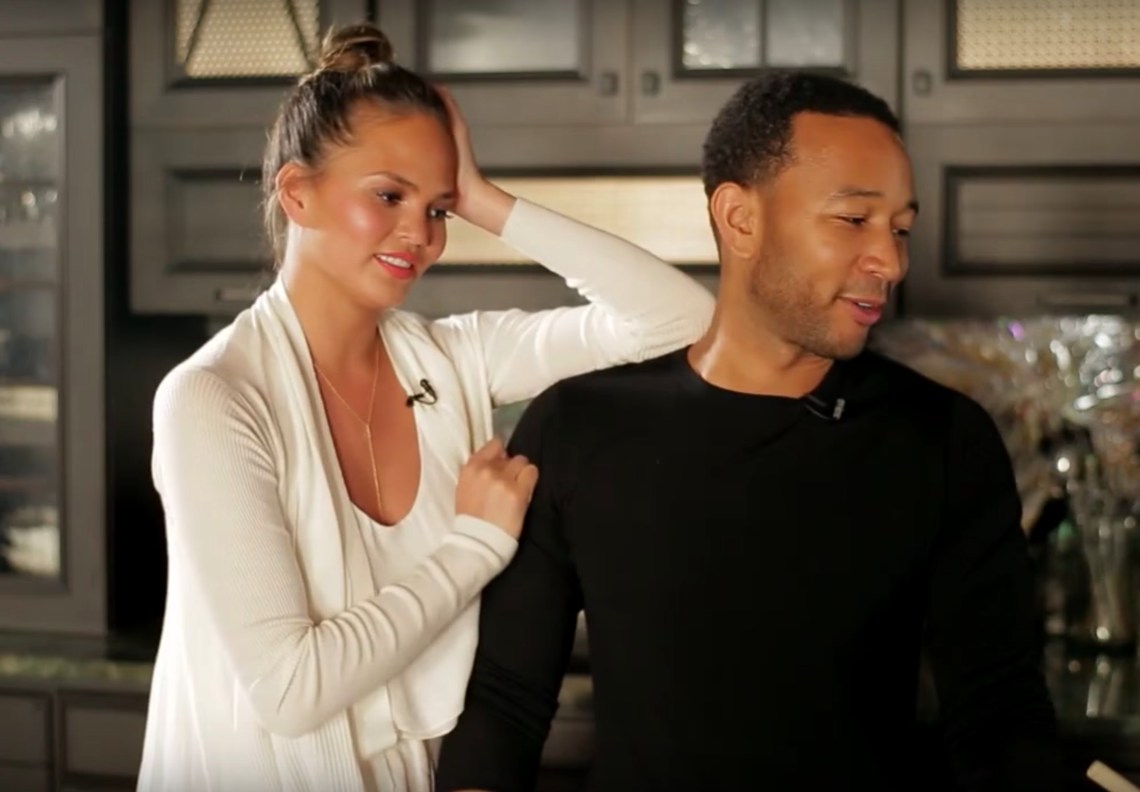 Chrissy Teigen is officially a mom of two! Last last night (this morning?), the model and social media influencer announced the arrival of her and husband John Legend's son in the most Chrissy Teigen way possible: via Twitter.
Somebody's herrrrrrre! 🍼🤗🍼🤗

— chrissy teigen (@chrissyteigen) May 17, 2018
Teigen announced her pregnancy in November on Instagram by pointing at her stomach and asking her daughter, Luna, "What's in here?" Luna responded, "Baby!" Which, you've gotta admit: that's a pretty classy announcement.
The timing couldn't be better, since Teigen was just starting to get fed up with the whole pregnancy thing. Within the past few weeks, she's voiced her disappointment about missing the Met Gala because it was "too risky" and even tweeted, "happy pregnant Chrissy is gone. meet OVER IT Chrissy. Wanna hold my boy let's do thissssss."
Congrats to the happy family! Not only are Chrissy and John now the parents of a beautiful son, but daughter Luna is now a big sister, too. Let's hope the next few weeks for them are spent happily together as one big, happy family.