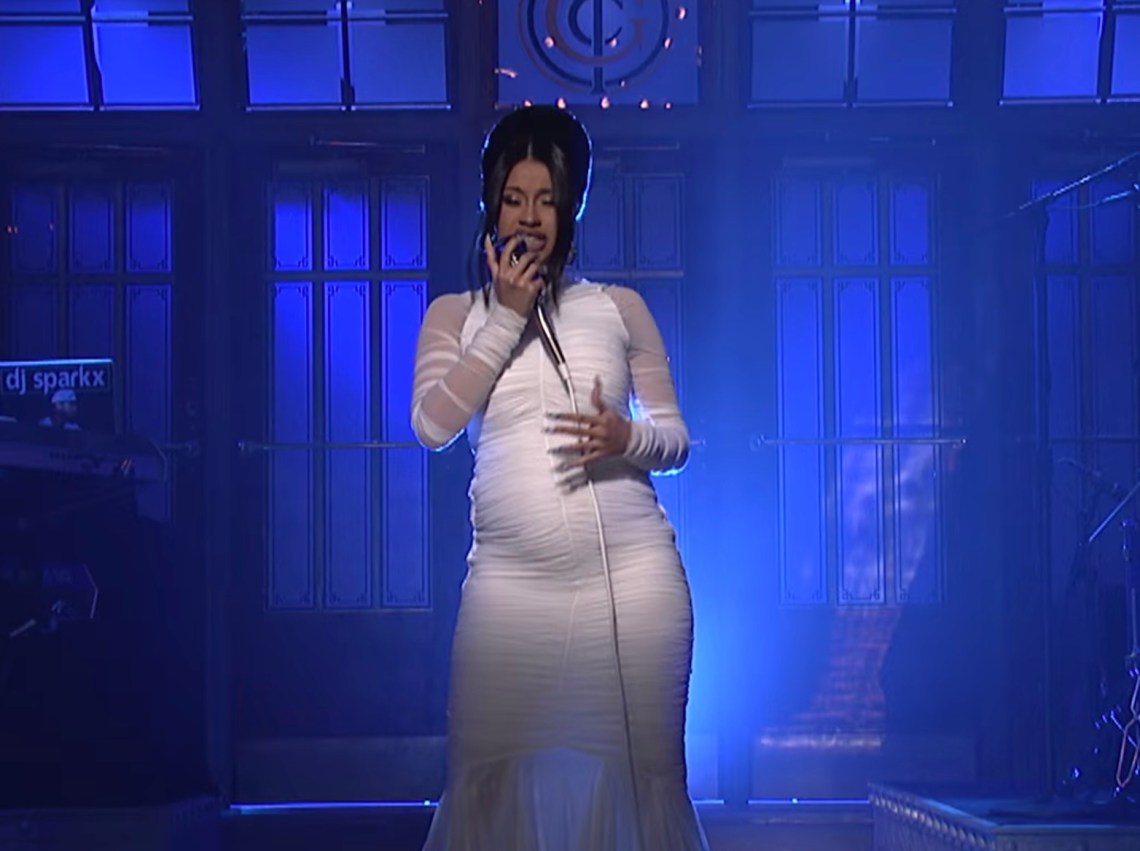 Cardi B is the pregnant woman I can only hope to become one day. She's seven months pregnant and still performing for giant crowds and twerking like it's nobody's business. Like, is that even humanly possible? Apparently, it is.
https://www.instagram.com/p/BicpVW_h5rr/?hl=en&taken-by=iamcardib
But the rapper isn't completely immune to normal (or slightly abnormal?) pregnancy symptoms. In fact, she took to Twitter to reveal the worst part of her pregnancy, and it's something I didn't even know pregnant women experienced.
Ok soooo one thing i don't like about pregnancy is these weird,crazy ,spooky dreams i be having .I hate them .I be waking up in the middle of the night out my naps .Is the weirdest thing .

— iamcardib (@iamcardib) May 5, 2018
Apparently it's not completely uncommon to have pretty crazy nightmares during pregnancy. But still, you have to admit it's creepy af. At least her morning sickness has subsided?
Luckily, she won't have to deal with it for much longer. Cardi B is due in July, and she and Offset already have a name and know the gender. The two are all set for their child to enter the world — now it's all just a matter of time.