Taylor Swift may have started the most bizarre social media marketing technique ever when she teased her newest album by, well, deleting her Instagram. Not the account, but every photo that was on it, leaving the whole page blank. It generated enough buzz that later, musician Zayn Malik and 13 Reasons Why's Katherine Langford followed suit. It looks like Blake Lively is the next to try the marketing tactic, but with a super creepy twist.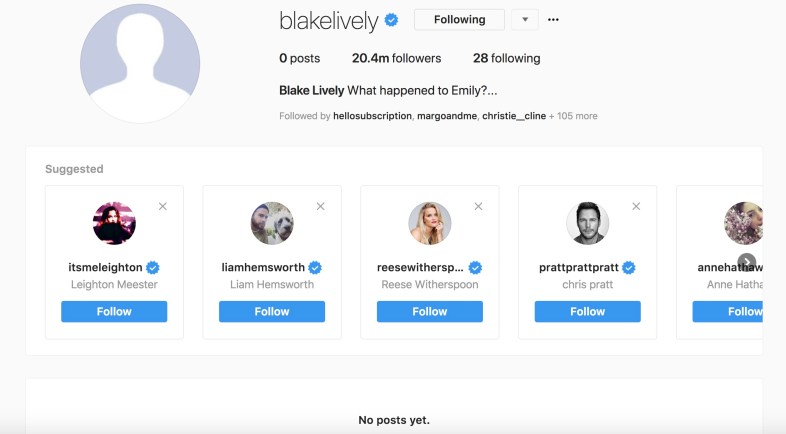 Because Blake Lively didn't just delete all her photos — including her profile pic — but she also unfollowed everyone she knew and began following 26 new people, all with the same name: Emily Nelson.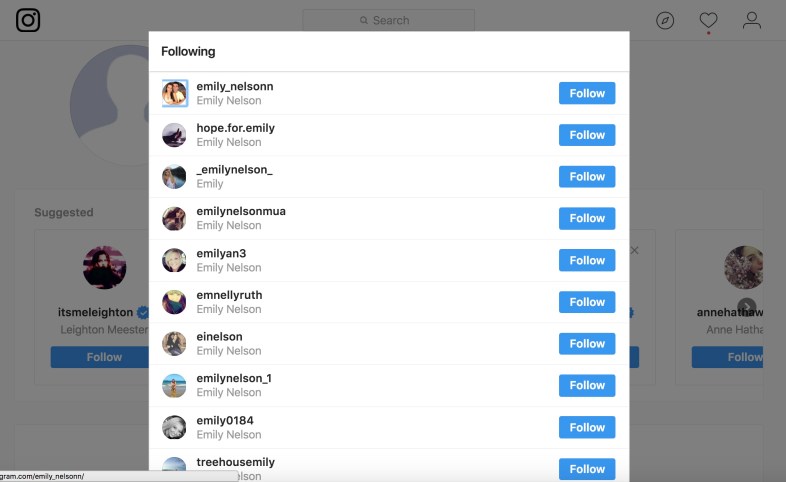 Several of the Emilys confirmed that they didn't know Lively or what was going on.
But before Blake deleted everyone on her account, she shared this photo, which still exists on her Twitter account.
Unsurprisingly, Blake plays a character named Emily Nelson in her upcoming film A Simple Favor. The thriller will focus on Anna Kendrick, a mom blogger who investigates the sudden disappearance of her best friend, Emily. According to the synopsis, the movie will include "betrayals and reversals, a dead body and the revolving question of who is duping whom." It would certainly explain the creepiness of Blake's social media decisions, but still, I've got goosebumps.
A Simple Favor has yet to release a trailer, but it's almost certainly coming soon, considering Blake's bold Insta moves. You can expect the film to be in theaters on September 14, 2018.