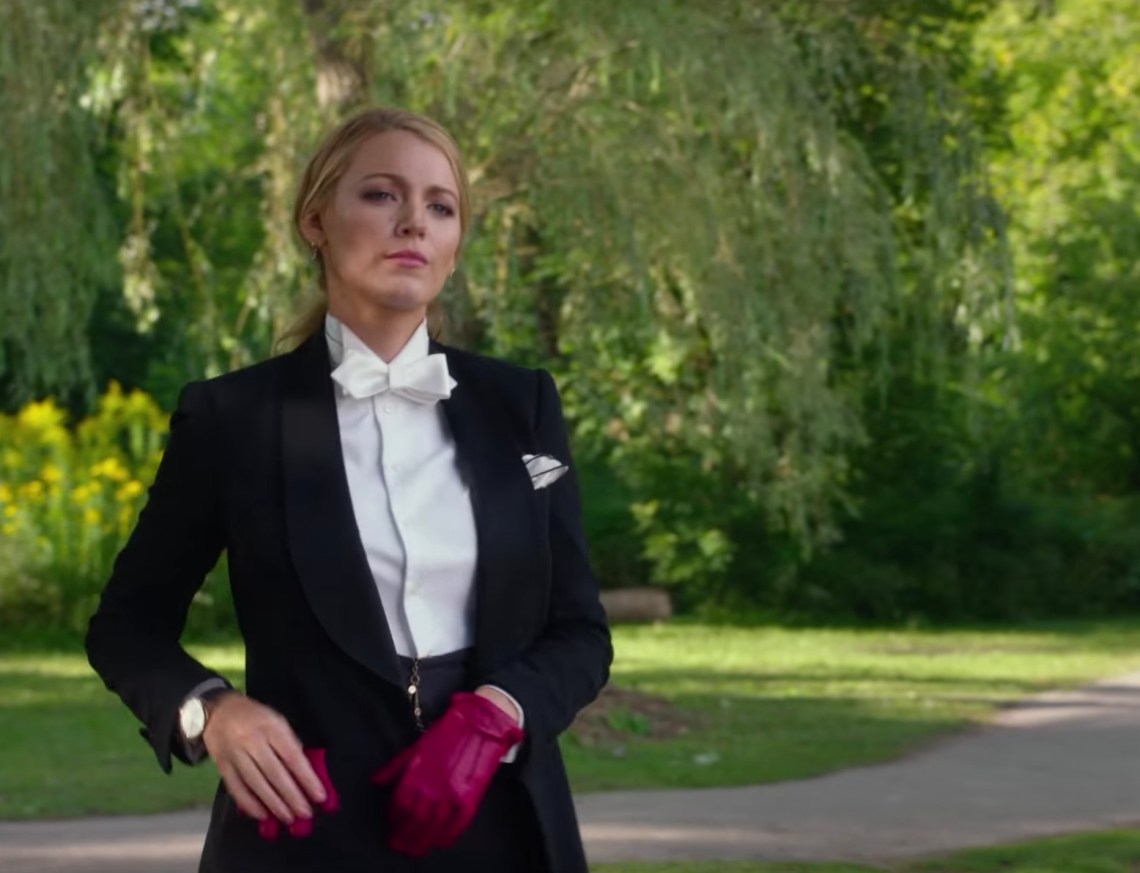 "What happened to Emily?"
That's the tagline to the upcoming film A Simple Favor, a thriller starring Anna Kendrick and Blake Lively as a pair of best friends caught in the midst of an unfurling mystery. And if the new trailer has anything to say about it, it's that we have some major Gone Girl vibes on our hands.
The film, which is based off the thriller novel of the same name, follows mom blogger Stephanie Ward (Kendrick) and her best friend, the chic femme fatale Emily Nelson (Lively) who suddenly goes missing. The movie is promised to include "betrayals and reversals, a dead body and the revolving question of who is duping whom."
The trailer shows Emily gracefully sipping on a martini, flirting with her husband Sean (Henry Golding), walking through the rain in an elegant pantsuit. She's the picture of beauty and grace, but as shit starts to hit the fan (pardon my French), she's seen cocking a handgun. And then… she's gone.
"She is an enigma, my wife," Sean can be heard saying in the trailer. "You can get close to her, but you can never quite reach her."
And it seems like Sean hits the nail right on the head, because Stephanie begins to realize that though Emily is her best friend, she doesn't really know her at all.
It looks like Lively has dived right into the role, even deleting her entire Instagram account and only following people with the name Emily Nelson. Considering we still have time before the movie's release (it's currently slated for September), I'm excited to see what the marketing crew will come up with next.