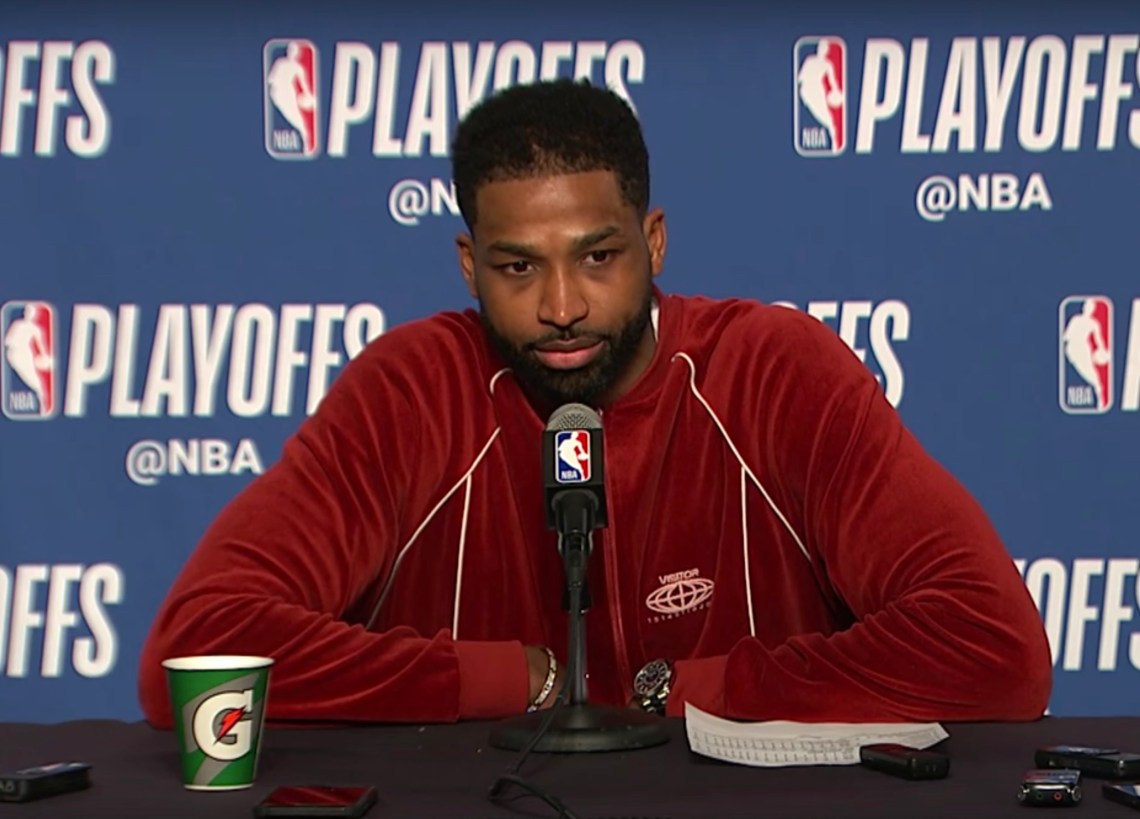 All eyes have been on Tristan Thompson for the past few weeks, and for once, it isn't because of the Cavs. Instead, the world has been waiting for him to break his silence for the first time since reports of him cheating on baby mama Khloe Kardashian surfaced, just days before his daughter True Thompson was born.
Well, the wait is over: Tristan uploaded his first post to Instagram since, except, uh, I have a feeling a lot of people are going to be a bit disappointed. The picture was of him standing on the court after the Cavs' win on Sunday with the terribly-timed hashtag "#OnToTheNextOne".
Let's just say that despite his basketball victory, people still aren't willing to forget what Tristan Thompson did to Khloe.


It's probably unreasonable to expect Tristan to comment about his personal life, especially when it sounds like it's currently a shit show of epic proportions, but still… maybe he should have reconsidered the hashtag, at least?
Kim Kardashian was the first to publicly open up about the cheating scandal when she told Ellen that the whole situation was "fucked up," but that she was trying to stay out of it for her niece True's sake. Khloe, on the other hand, has remained amazingly silent about the scandal, despite her posts and updates about their daughter. I guess we'll be waiting with bated breath to see who speaks up next.