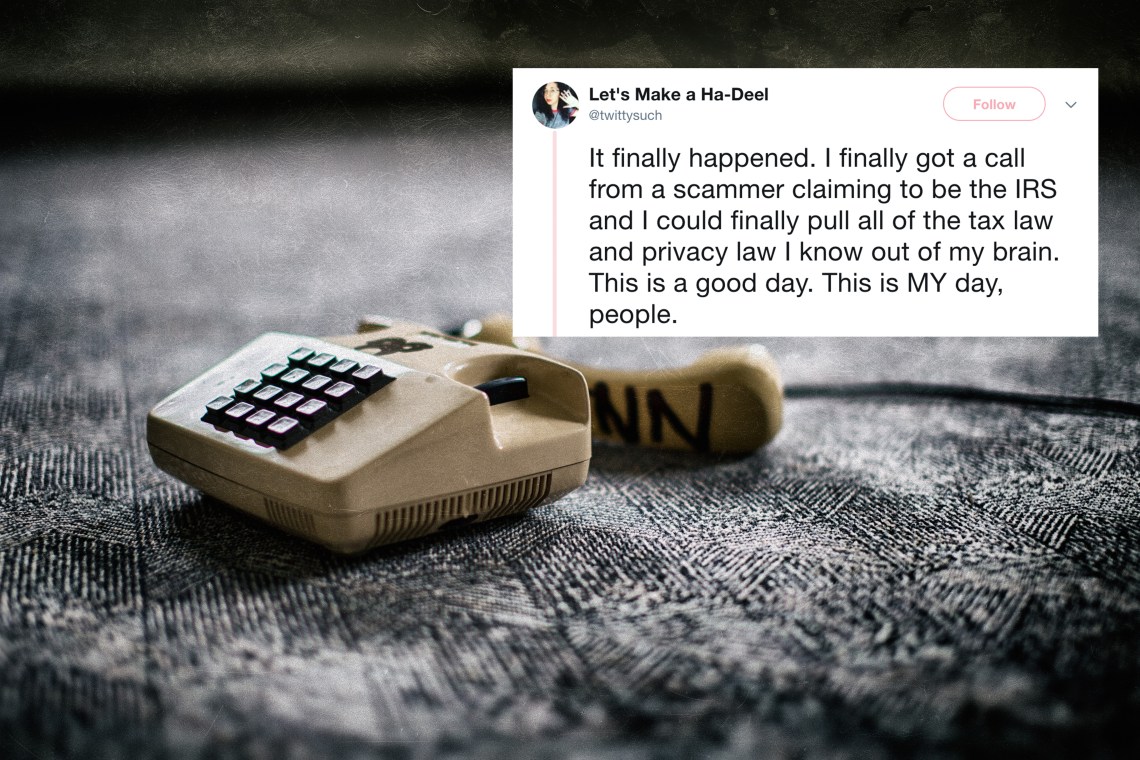 If you've never gotten a scam call before, you're probably one in a million. There are plenty of people who will call your phone claiming to be the IRS, the police, or someone from the government to try to get you to pay up loads of cash. It's definitely something to be weary of next time you get a call from an unknown number claiming you've done something seriously wrong.
But this Twitter user sure knows how to identify a scam call when she gets one, and she decided to put her knowledge to the test and deal with the scammer in the funniest — and smartest — way possible. Trust me, you're gonna want to take notes.
Here's the transcript of the call, which is honestly hilarious.
(Side note: definitely keep these things in mind when you get one of these calls. If it doesn't seem logical, it's probably not real.)
LMAOOO.
Okay, seriously, this woman is a queen and I am not worthy. I feel like I need to brush up on governmental practices just so I can try to pull this off.
Here are some other great responses to spam callers, in case you need some ideas:
*Kisses fingers like an Italian chef*