Meet Chessie King, an Instagram model who preaches radical self-love. Chessie is open about her struggles with her body image in the past, and she uses her experiences to encourage others to love the bodies they were born in.
As part of this initiative, she's always been open about photoshopping and showing how online influencers change their appearances digitally to fit a certain image. Honestly, it's surprising how much someone can alter a photo and still keep it looking realistic.
But recently, Chessie decided to open up about her trolls and the terrible comments they make to her, some of which are incredibly harmful and toxic. She loves her body, of course, but it's not always easy when there are a bunch of people spamming your DMs trying to tell you what you need to change about yourself if you want to be "beautiful."
So Chessie decided to do an experiment: she took a video of herself and digitally altered it to look like what the trolls told her she should look like. And honestly, the result was pretty freaking terrifying.
Her fans, of course, loved the statement she was making and thanked her for going out of her way to say it, because sometimes everyone needs to be reminded that strangers' opinions don't matter, and unkind words should be disregarded altogether.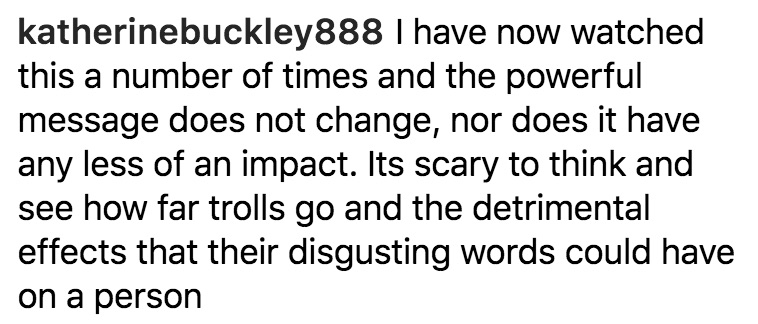 Remember: you are beautiful just the way you are, and no amount of comments from trolls can change that.