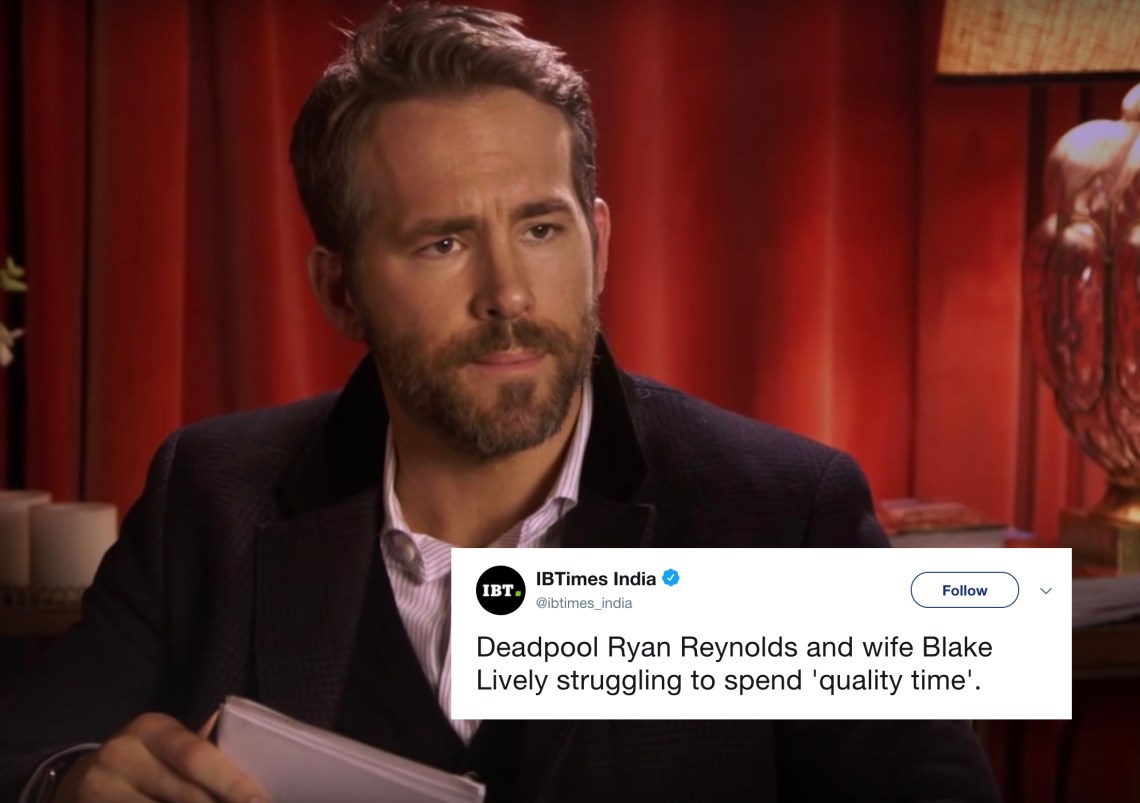 Ryan Reynolds and Blake Lively are definitely the couple you wish you could be apart of. They're hilarious, sweet, and amazingly down-to-Earth, and they're definitely not about to let rumors about their relationship get to them too much.
Lately, rumors that they've been going through a rough patch has been circulating in online tabloids, and it's no surprise that the claim might actually worry fans of the two. After all, we've seen plenty of our favorite celebrity couples break off under the weight of fame, and it never gets easier.
The article claimed that it was because Ryan and Blake simply just didn't have enough time to spend together with their family, and that the lack of quality time was going to be their demise.
"The past few years, Ryan's been working out of town while Blake stays home with the kids. The distance between them has taken its toll," a source supposedly told OK!
But in normal Ryan Reynolds fashion, he decided to tackle the rumor with a nice dose of Twitter humor:
We get it, Ryan. We really do.
Personally, I can't get over how well he handled the whole thing, because a lot of people in the limelight (*cough* our president *cough*) aren't so great at dealing with rumors.
Yep, still relationship goals.
All hail Ryan Reynolds and Blake Lively, the royal family of Twitter.