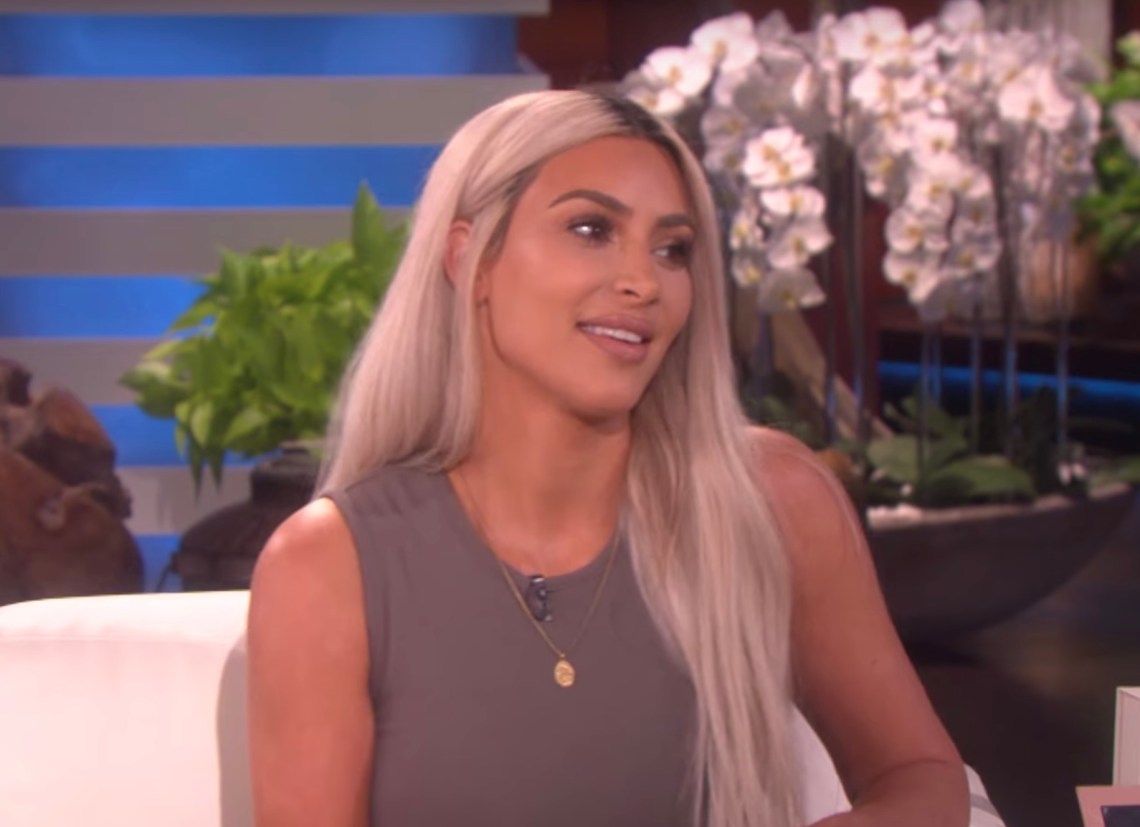 The Kardashians have remained relatively silent since news came out that Tristan Thompson was cheating on baby mama Khloe Kardashian since at least October. The family has instead tried to keep the attention on baby True Thompson, who, at less than a month old, is already Instagram famous.
But it looks like Kim can't keep her mouth shut anymore, and she's ready for the world to know what she thinks about Khloe's maybe-boyfriend. On a sneak peek at her upcoming appearance on  Ellen DeGeneres Show, Kim finally spilled the tea. When asked about Tristan's cheating scandal, Kim said, "Like I don't even know how to describe it besides it's just so fucked up."
Kim also called the situation "sad," but that she's still rooting for Khloe. However, she said she's trying to keep her mouth shut for the most part, considering a baby is involved.
I'm glad to finally have some Kardashian insight into the situation, since the only thing we've really heard about Tristan from the family so far was this tweet from Kanye, which allegedly upset Kim:
that's the last tweet of the day. I did that one for my god-brother Puff. Now ima go watch the Cavs.

— ye (@kanyewest) April 25, 2018
I mean, Kim has a point: it's a fucked up situation, but all we can really do is hope for the best. We're sending you some positive vibes, Khloe.