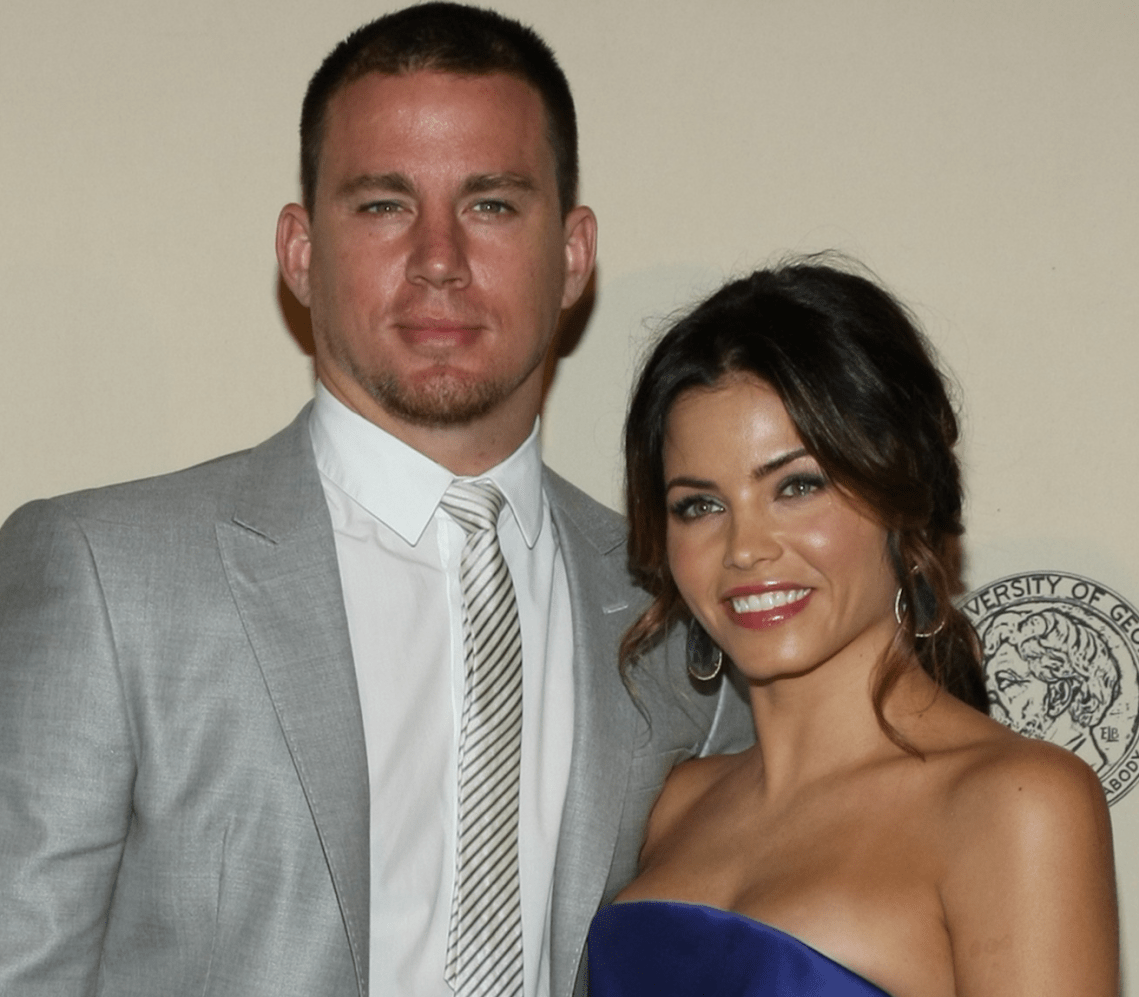 The rumors are true: Channing Tatum and Jenna Dewan, who have been married for 8 years, are officially separating. Channing Tatum has taken to social media to clear up all the rumors surrounding his relationship, and all he proved to us is that love is dead.
https://www.instagram.com/p/BhFuWBaBGqc/?utm_source=ig_embed
Channing and Jenna met in 2006 on the set of Step Up, and soon after they started dating. The fact that we actually got to watch the pair fall in love might be why we're so invested in the relationship and why, subsequently, we're all completely devastated by the news. It's like watching two of your best friends break up.
https://twitter.com/jameelajamil/status/981070676806156288
Love doesn't even exist anymore. I mean Channing Tatum and his wife are getting divorced. If they can't make it no one can hahah

— Savannah Chrisley (@_ItsSavannah_) April 3, 2018
If Channing Tatum & Jenna Dewans marriage can't survive after she gave him a magic mike strip tease to pony on national television then i have lost all faith in love

— jess (@shmegularwife) April 3, 2018
https://twitter.com/meanpIastic/status/981023414419783680
I've never been emotionally invested in a celebrity couple, but I still NEVER would've called Channing Tatum and Jenna Dewan breaking up, tbh pic.twitter.com/4URC3qEAn3

— Kay Taylor Rea (@kaytaylorrea) April 3, 2018
Channing Tatum and Jenna Dewan are splitting up… is love real pic.twitter.com/u8GdV9MN2k

— Connie Barron (@shiver97) April 3, 2018
Maybe it's something we need to start getting used to, though. After all, all of our favorite celebrity couples seem to be breaking up. First Dev Patel and Freida Pinto, then Emma Stone and Andrew Garfield, then Anna Faris and Chris Pratt — the list goes on and on.
brad pitt & angelina jolie
chris pratt & anna faris
jen aniston & justin theroux
… and now channing tatum & jenna dewan???

I SWEAR RYAN REYNOLDS & BLAKE LIVELY IS MY FINAL STRAW

— nicole acuña • (@NicoleYzabella) April 3, 2018
At least some people can still find humor in such a dire situation.
I guess she just wasn't Dewan https://t.co/iqX8wU49uU

— Ethan Payne (@Behzinga) April 3, 2018
RIP, romance. You were fun while you lasted.