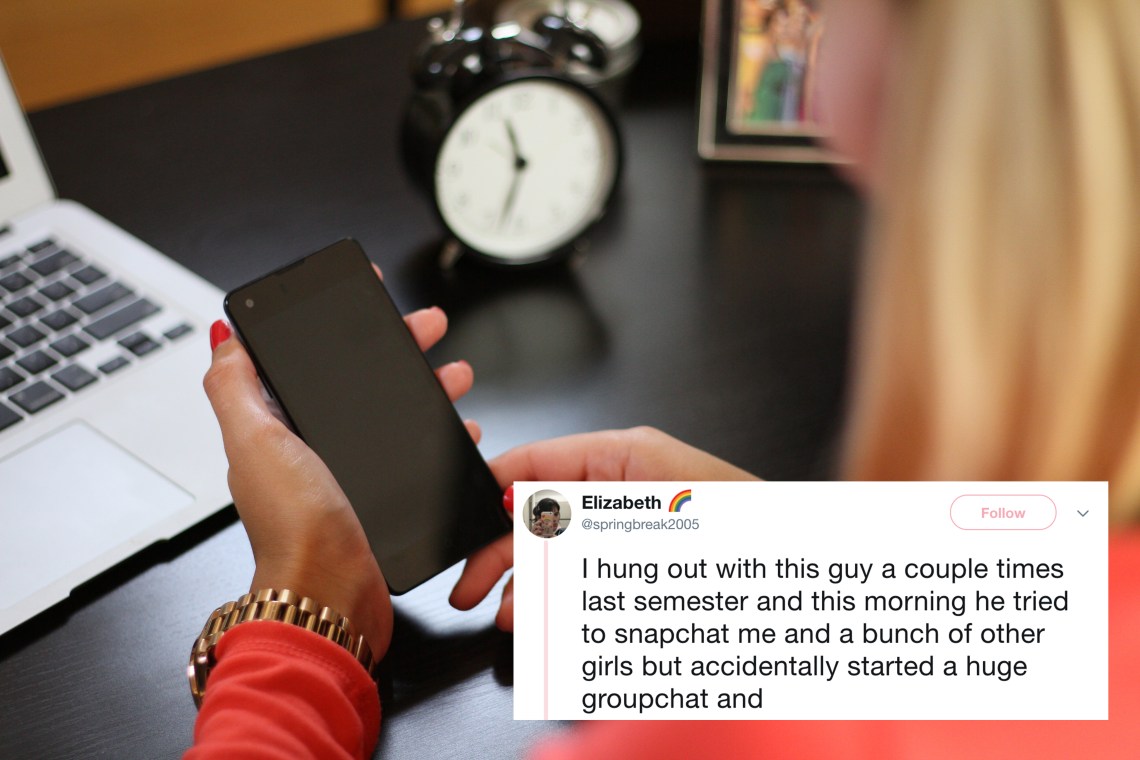 It's a tale as old as time: a fuckboy attempted to send nudes to multiple women but then accidentally created a groupchat instead. Twitter user Elizabeth was one of the lucky women who got unintentionally roped into one of these chats, except this one took a delightful turn when the women decided to go rogue, kick out the creator, and create a space space to talk some major shit.
I hung out with this guy a couple times last semester and this morning he tried to snapchat me and a bunch of other girls but accidentally started a huge groupchat and pic.twitter.com/CgSG5xGgro

— iceblink schmuck (@SPRlNGBREAK2005) April 20, 2018
Plot twist: it ended up being the funniest group chat EVER.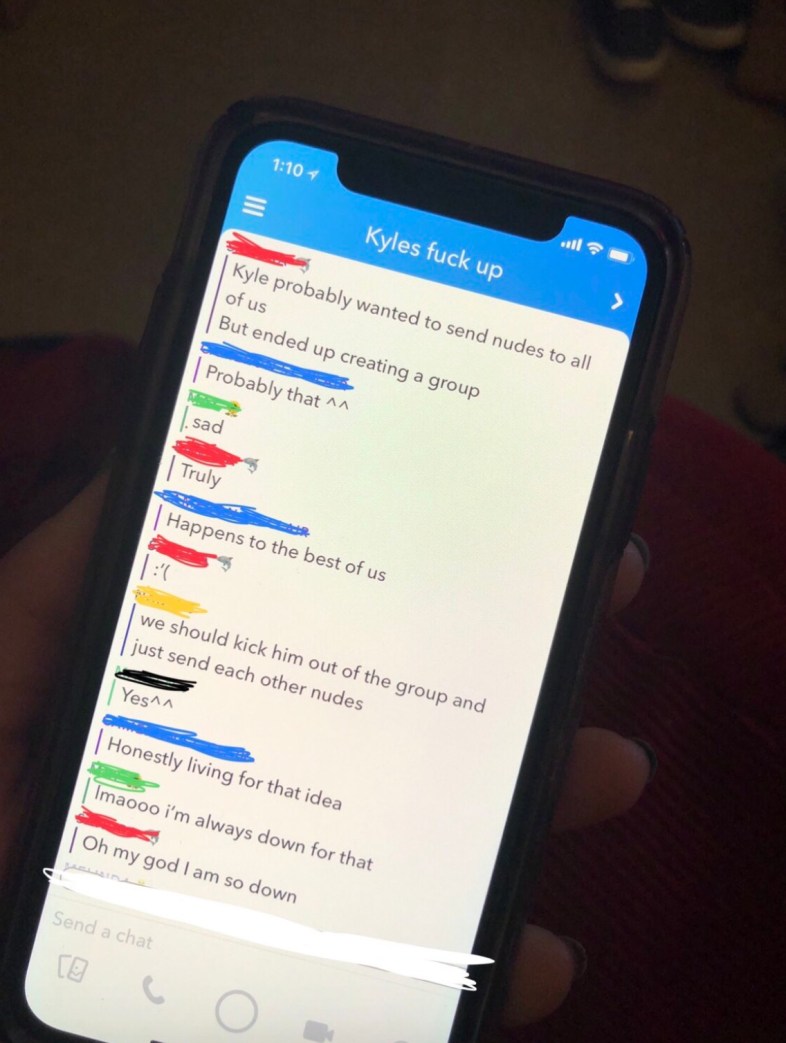 And somehow a lot of them actually ended up being gay, so honestly, it was all just a dream come true.
And yeah, they kept their word.
Update everyone is sending nudes

— iceblink schmuck (@SPRlNGBREAK2005) April 20, 2018
We may not be able to show you the nudes, but we can show you the cute dog pic:
This is amazing and also I hope May sent pics of her cute dog LMAO

— Alissa Marie T (@alissamarietart) April 21, 2018
https://twitter.com/nutterooni/status/987509832763703301
There was no lie. That is a cute dog.

— Tim Wright (@timswar) April 21, 2018
Let's just say that this man inadvertently became a hero and he didn't even know it.
Not all heroes wear capes. Sometimes, some heroes try to make group chats for the purpose of acquiring nudes but instead being people together for possible relationships and then those people send nudes to each other after kicking the creator out.

— Spectre (@sldfspectresix) April 21, 2018
We just hope that someday we, too, will be able to find the groupchat of our dreams.
https://twitter.com/sojogoes/status/987510501205794816
If this isn't a happily ever after, I don't know what is.