If you've kept up with American politics at all, you've probably heard about Trump's alleged "pee tape" — or the Steele dossier — in which Trump supposedly ordered two Russian prostitutes to pee on the bed at the Moscow Ritz-Carlton once used by the Obamas. While many have speculated whether or not the tape really exists, former FBI Director James Comey says that he doesn't know if it exists, but that it's definitely possible.
In his upcoming book, "A Higher Loyalty: Truth, Lies, and Leadership," Comey said that Trump denied the claims that the tape existed, but that he considered having it investigated and proven false for his wife's sake. And for a lot of people online, it meant only one thing: the pee tape totally existed.
Here are the funniest tweets about Trump's alleged pee tape:
1.
2.
3.
4.
5.
6.
7.
8.
9.
10.
11.
12.
13.
14.
15.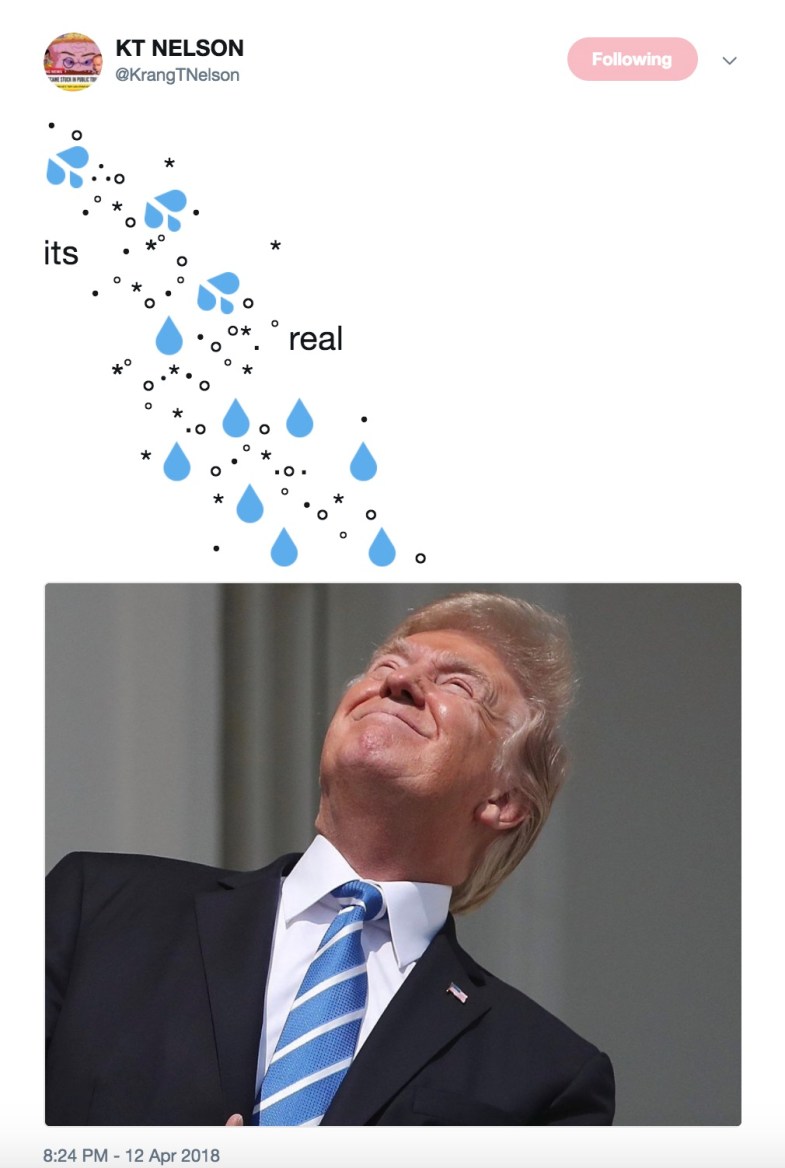 Okay, you carry on with your day now.