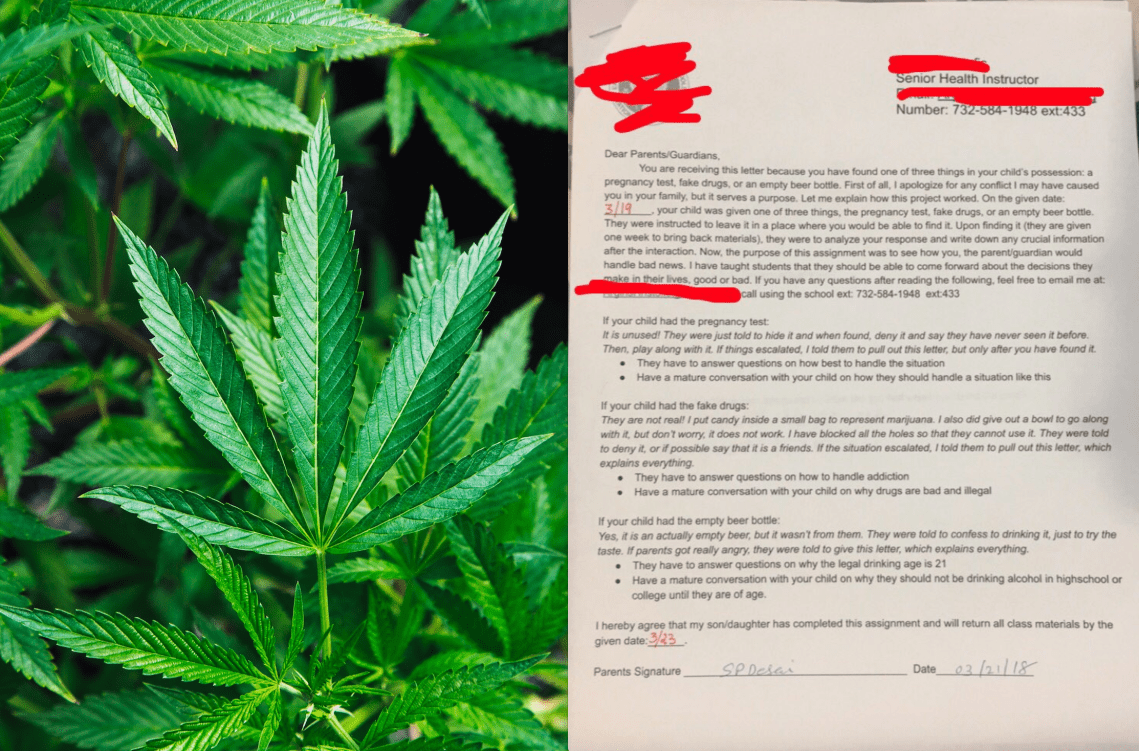 Since the beginning of time, teens have practiced the art of hiding things from their parents, and for good reason. Have you ever had one of your parents find your alcohol stash? It rarely ends well, especially if you have a particularly uptight family.
But teens have been evolving, and now some of them have mastered the art of getting away with anything. Like Twitter user Prachi, whose mother grounded her when she found her weed. But Prachi wasn't about to let go of her phone and car that easily, and decided to device a deliciously evil (and amazing) plan to get her out of trouble.
https://twitter.com/prachid_/status/976615415714603008
Here's the "assignment" that she showed her mom (and even had her sign).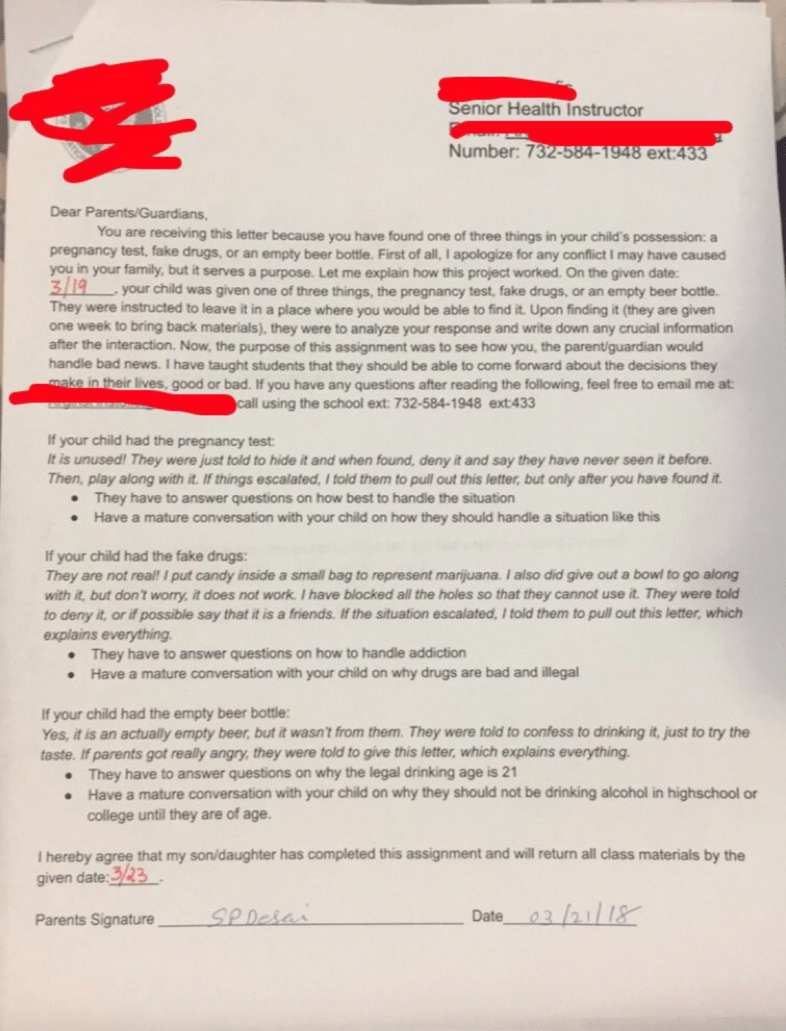 And oh my god, it actually worked.
https://twitter.com/prachid_/status/976669492762857472
Let's just say we're all thoroughly impressed. And hey, it's so genius we just might try it.
i think you might've just did sum pic.twitter.com/2tWOIE8TJE

— living embodiment of temptation (@drizzymcf) March 22, 2018
This should get you a job. Seriously, if you can do this, you can sell things to Fortune 500 corporations. Making a document that makes people do things is 50% of business.

— jendziura (@jendziura) March 22, 2018
— thisishap (@Harminderpalsi2) March 22, 2018
She's also planning to make a google doc of the assignment so… do what you will with it. Just don't say I told you.