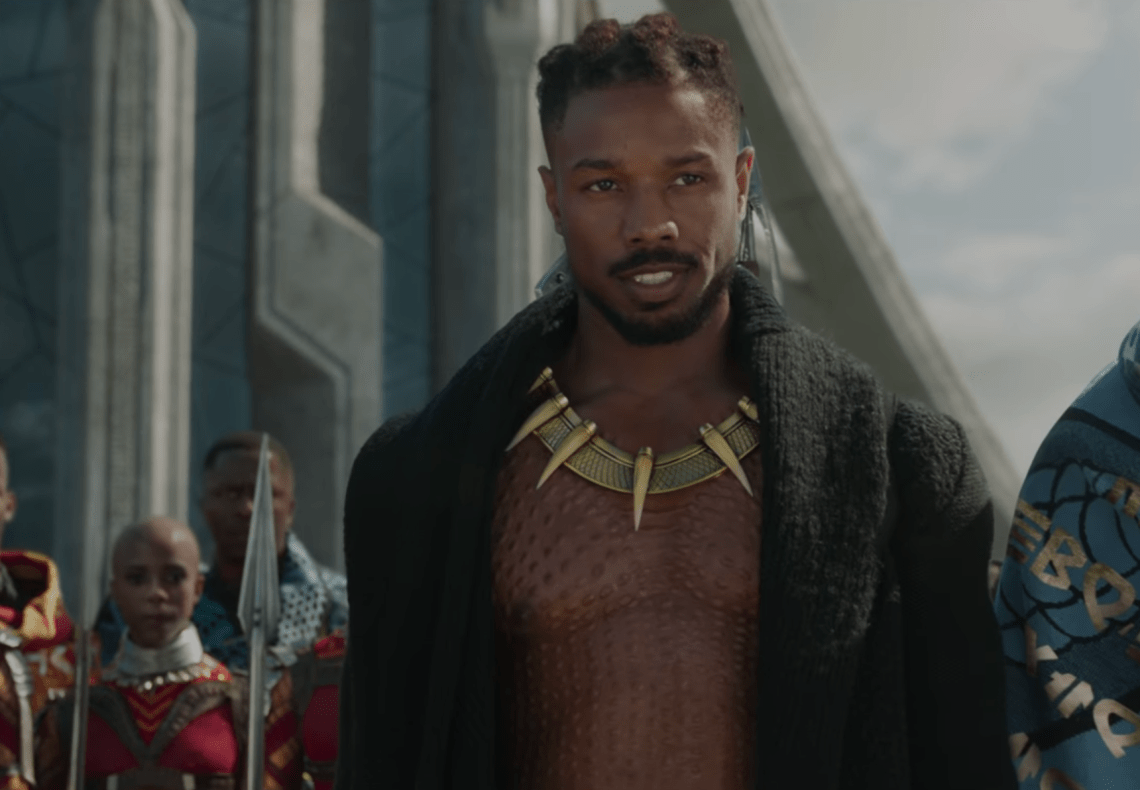 If you've seen Black Panther, then you know the movie is great for a variety of reasons. It's just icing on the cake that most, if not all, of the characters are extremely hot. Like Michael B. Jordan, who is by far the sexiest villain the Marvel universe has ever seen.
Seriously, just look at this man. He's STUNNING.
https://mcucentral.tumblr.com/post/171644968652/michael-b-jordan-in-killmongers-suit-on-the-set
He's so hot, in fact, that one teen apparently broke her retainer when he took off his shirt in one Black Panther scene. No, seriously. She actually thirsted so hard she broke her retainer. Her orthodontist posted about it on Tumblr as proof.
And then, much to her embarrassment, the girl, Sophia, found the post online that called her out. She then proceeded to call herself out.
https://twitter.com/lvstbleu/status/970355949247479809
Wait. That girl is me. That is my orthodontist's tumblr. This is a post about me? I'm going to kill myself https://t.co/ErDqESPrWj

— Roo [she/her] (@pixyrue) March 5, 2018
I mean, hey, you've got to admit it's pretty hilarious (and, okay, relatable).
sophiaaaa u did NOT

— april (@aprilm1103) March 5, 2018
The most relatable thing ever. We've all busted steel fangirling over someone, you're not alone in this

— Blueberry Baby (@jastheambivert) March 5, 2018
im that girl too it's ok

— jokic is the mvp (@Thotcho) March 5, 2018
Her tweet ended up going so viral that even Michael B. Jordan himself noticed her.
RIP my retainer @michaelb4jordan I am HONORED and GRATEFUL pic.twitter.com/IFfdKiCW0i

— Roo [she/her] (@pixyrue) March 6, 2018
In fact, he told her he'd replace her retainer since it was kind of, well, his fault they were broken.
.@pixyrue since I feel partly responsible for breaking your retainers 🤷🏾‍♂️ let me know if I can replace them 😅

— Michael B. Jordan (@michaelb4jordan) March 6, 2018
Okay, you've got to admit, this is pretty epic. It just goes to show that thirsting over your favorite celeb will totally definitely get you somewhere someday. Just you wait.