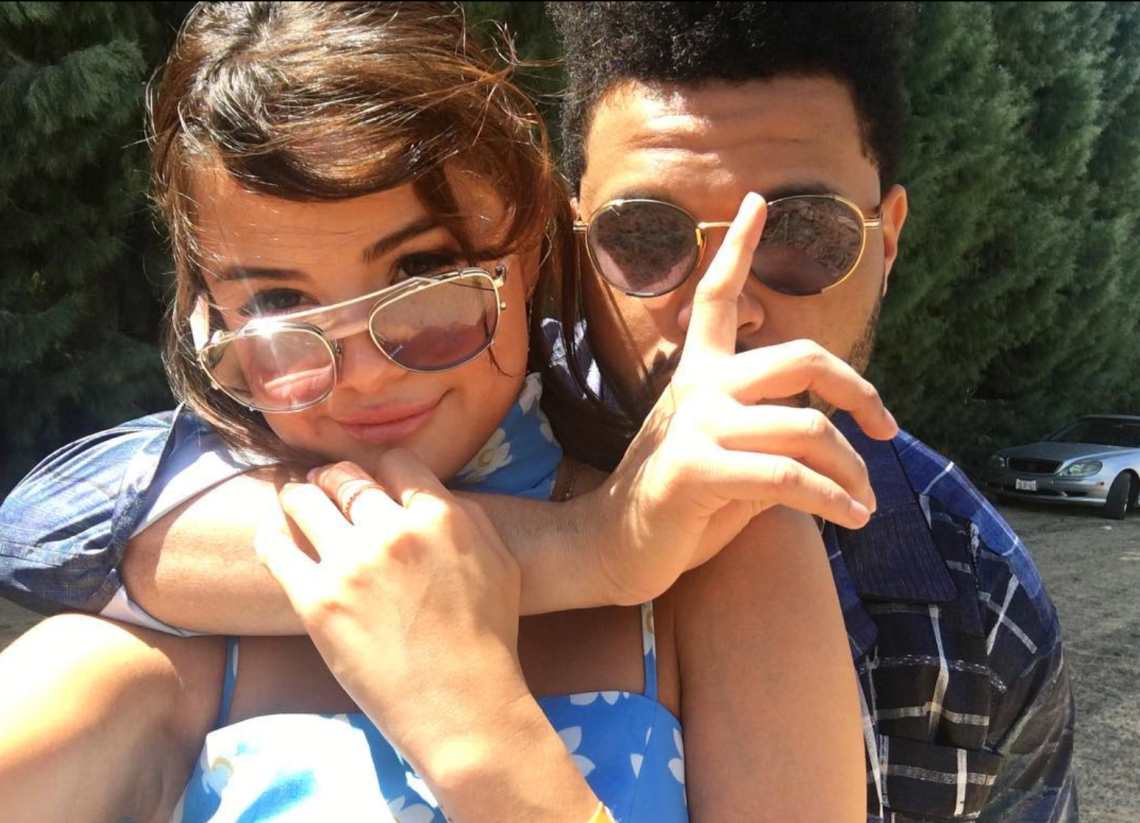 Last night at midnight, The Weeknd dropped his newest six-track album, My Dear Melancholy, and fans went absolutely wild. The Weeknd is known for his heartwrenching songs about love and heartbreak, and this one didn't disappoint. But unlike some of his earlier albums, we can figure out who most of these songs are about, and it's honestly pretty eye-opening.
While most of My Dear Melancholy references Bella Hadid, his current girlfriend, and their previous breakup, one particular song alludes to another one of his high profile relationships with none other than Selena Gomez.
The first few lines of "Call Out My Name" chronicles how The Weeknd first met Selena, and how he helped her through her breakup with Bieber and other things she was struggling with at the time:
We found each other

I helped you out of a broken place

You gave me comfort

But falling for you was my mistake
In the song, The Weeknd describes how he was so proud of their relationship that he wasn't afraid to make it public. In fact, he clarifies that he hadn't wanted to break up with Selena, but that she ended it anyway. (I want you to stay even though you don't want me/ Girl, why can't you wait? Girl, why can't you wait till I fall out of love?)
But perhaps the biggest revelation in the song is when he alludes to the fact that he was about to give her one of his kidneys when her own failed last year:
I said I didn't feel nothing, baby, but I lied

I almost cut a piece of myself for your life

Guess I was just another pit stop

Till you made up your mind
Okay, ouch. While it's totally possible that the lyrics aren't about Selena, it just seems like too much of a coincidence, especially with the whole "I almost cut out a piece of myself for your life" part. It's honestly making us all a little emotional.
While it's a little hard to listen to the song — it definitely hits home for some — it's pretty eye-opening for people who are interested in The Weeknd and Gomez's past relationship. Personally, I can't wait for Selena's next album so we can finally hear her side of the story.