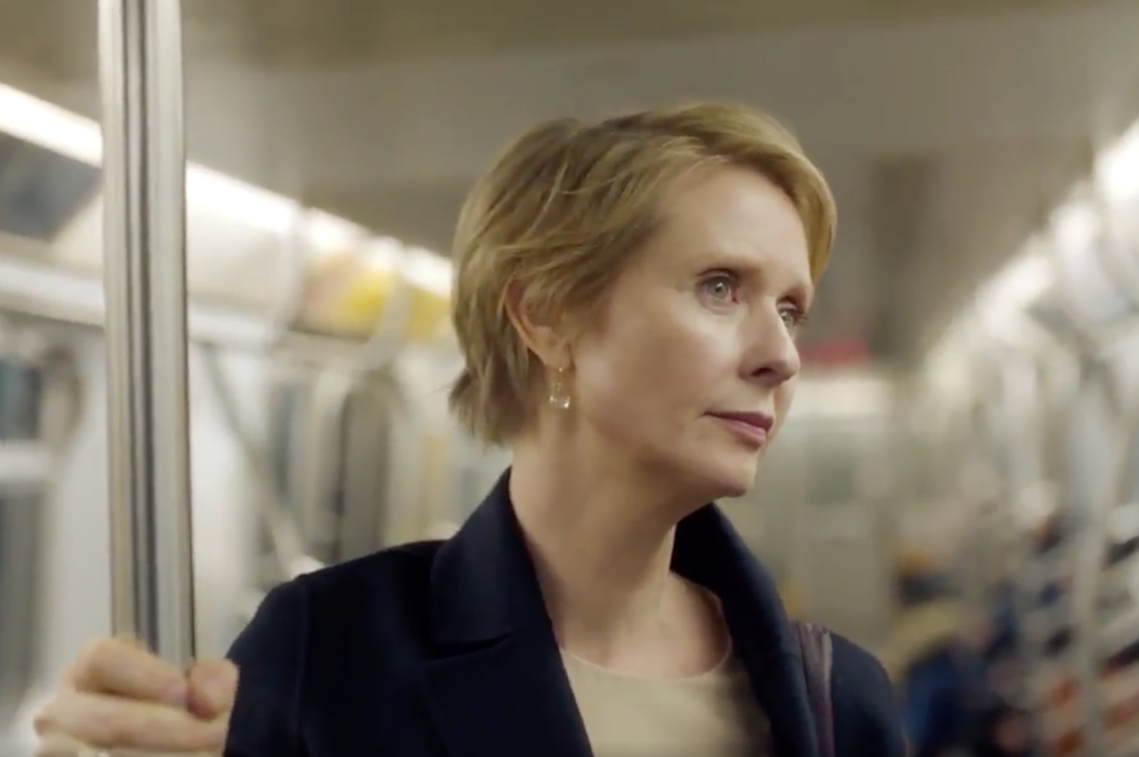 Last year, Sex and the City fans were disappointed to learn that, after plenty of drama between the four main actresses, the third movie was indefinitely shelved. That's right, we're not going to see much more of Carrie, Samantha, or Charlotte, but get read to see a lot more of Miranda — well, Cynthia Nixon.
The Sex and the City star recently took to Twitter to announce her candidacy for New York governor, meaning she'll go head-to-head with current governor Andrew Cuomo.
I love New York, and today I'm announcing my candidacy for governor. Join us: https://t.co/9DwsxWW8xX pic.twitter.com/kYTvx6GZiD

— Cynthia Nixon (@CynthiaNixon) March 19, 2018
People on Twitter had a lot to say about the new candidate, who definitely brought back some nostalgia from the hit show that captured our hearts.
https://twitter.com/socarolinesays/status/975795627044016128
https://twitter.com/morninggloria/status/975805026210742272
Carrie and Samantha are feuding via Instagram and Miranda is running for governor and Charlotte is idk, trying to keep her kids' charter school from being integrated?

— Joel Kim Booster (@ihatejoelkim) March 19, 2018
— Marc (@MarcSnetiker) March 19, 2018
Cynthia Nixon running doesn't bode well for Andrew Cuomo, who we all know is really more of a Charlotte.

— Nick Jack Pappas (@Pappiness) March 19, 2018
Let's just say we're interested to see where all of this goes.
https://twitter.com/ira/status/975805078543130624
https://twitter.com/MoiraDonegan/status/975805387529162754
honestly if Cynthia Nixon runs on "I'll actually fix the fucking subway" she's got it in the bag

— Talia Lavin (@chick_in_kiev) March 19, 2018
But hey, if Donald Trump could beat Hilary Clinton, who knows what could happen. At this point, anything is possible.