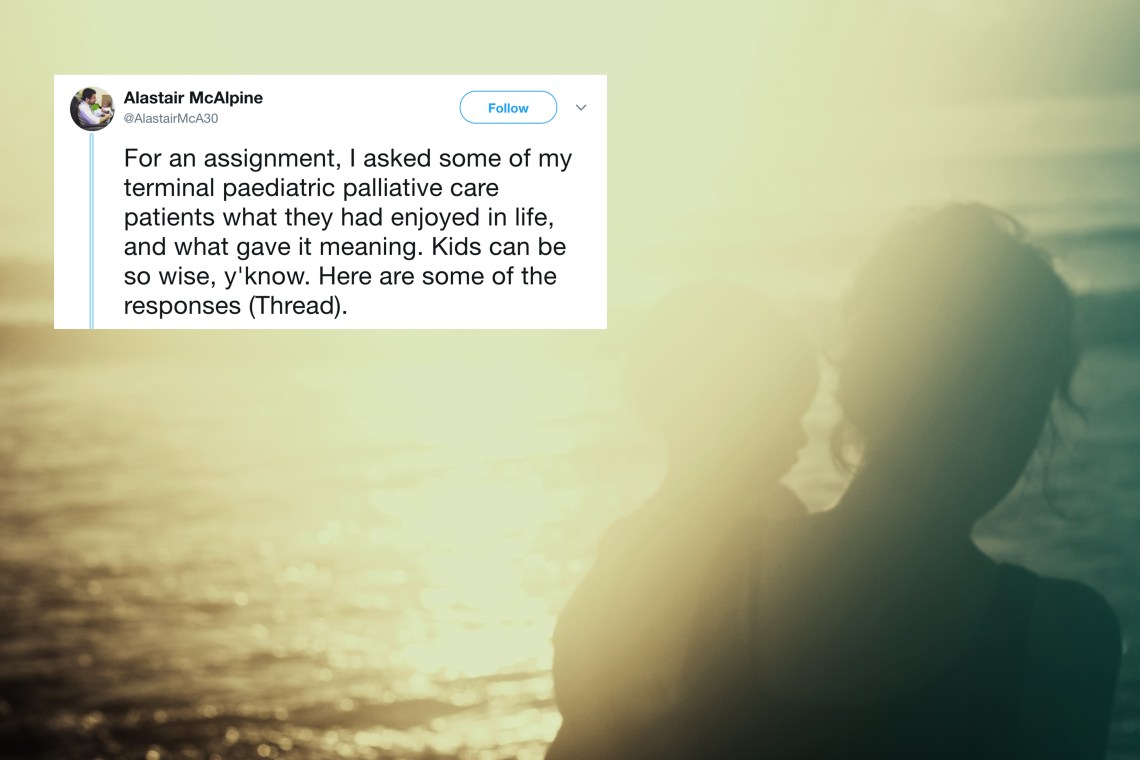 It's easy to discount children's thoughts as being naive or uninformed, but the truth is this — kids have some of the wisest words you'll ever hear. Need proof? This pediatric doctor interviewed some of his terminally ill patients to ask about meaning in their life and I learned more from their answers than I have from reading hundreds of books in my life.
The doctor, Alastair McAlpine, tweeted about the conversations he had with these children, and you're honestly going to want to grab a tissue because the answers are, to put it quite simply, heartbreaking.
The whole thread was incredibly touching and enlightening, and I'm not going to lie — I was sobbing uncontrollably while reading the entire thing.
It's amazing that these children seem to understand more about life than people four times their age. So many of us are stuck worrying about things that are beyond our control or obsessing over things that, in a few years, won't matter to us at all that we forget the things that truly give our lives meaning. On the last days of your life, you're not going to be thinking about that text you accidentally sent or the TV show someone spoiled for you or the document you forget to save to your computer — you'll be thinking of the people you loved, the happiness you felt, and the moments in life that never left you.
Maybe the best we can do is live a life we think is meaningful. We owe it to the people who won't have the chance to.