Trigger warning: suicide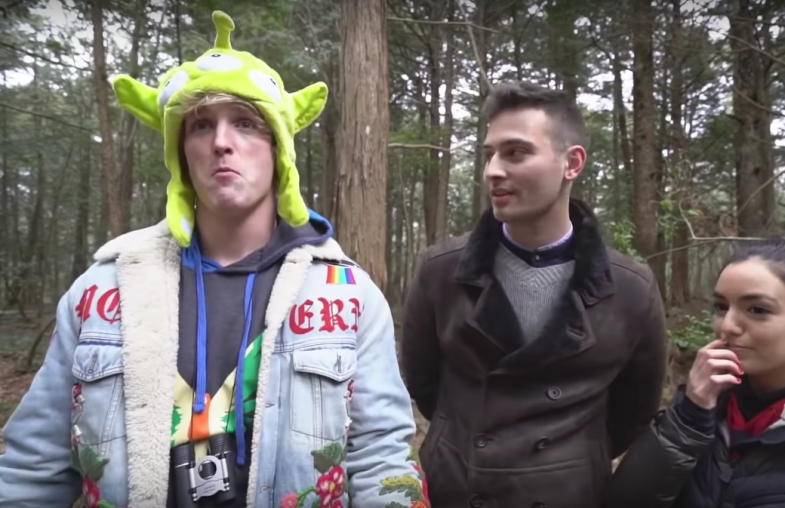 Logan and Jake Paul have become two of the most controversial YouTube stars of our time. The brothers have been known for uploading questionable videos and terrorizing their neighbors for the sake of their YouTube channel, and now they struck again — at least, one of them did. And people online aren't about to let him get away with this one.
Logan, the older of the two brothers, started off 2018 but uploading a new video to his channel called "We found a dead body in the Japanese Suicide Forest…" And, in that aspect, the video certainly delivers — because a few minutes into the video, we do, in fact, see a dead body hanging from a tree, with only their face blurred out. However, according to the Verge, Logan did show close ups of the victims hands, clothes, and abandoned back.
The video has since been deleted, but not before getting millions of views and hundreds of thousands of likes. However, some people online managed to save bits and pieces of it, like Logan's reaction when he noticed the dead body:
Though Logan claimed he hoped his video would be helpful to those who were struggling with suicide ideation and depressive thoughts, people slammed the video and criticized him for handling the topic with little tact.
Paul later took to Twitter to apologize for the video, admitting that it wasn't a good idea to upload the video and that it had been a failure of his own judgment.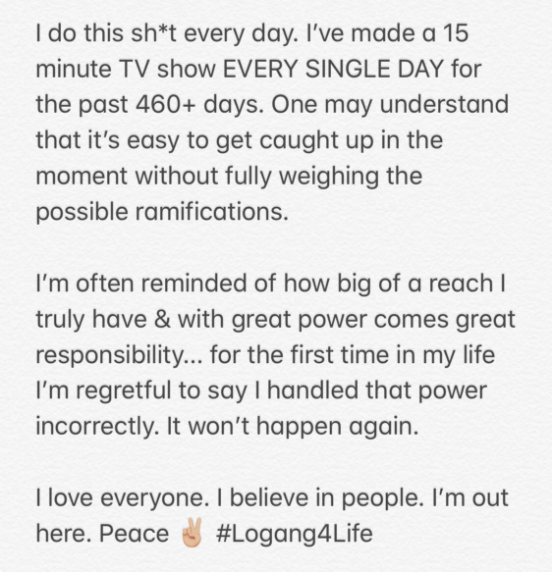 Not that the apology was enough for a lot of people.
Let's just say that it looks like Logan Paul might be canceled in 2018.
If you're struggling with depression or thoughts of suicide or are worried for a loved one who might be, please contact the National Suicide Prevention Hotline. Logan Paul's video may not have accomplished what he'd been hoping for when it comes to mental health, but that doesn't mean you can't find help elsewhere.