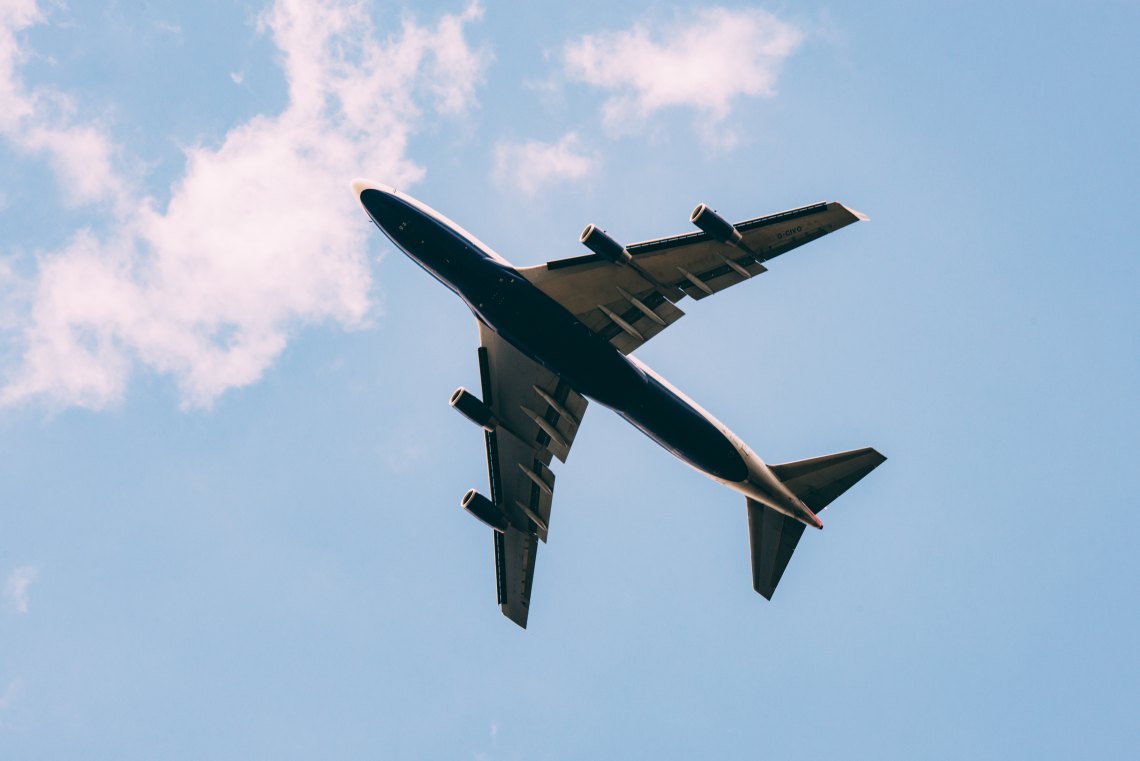 There's a lot of cool places in the world to get married — so many, in fact, it's hard to choose where to say "I do." Destination weddings are huge, and now people are opting to get married in even crazier situations, like underwater while scuba diving or even on a roller coaster. Why not add a plane to the list?
Paula and Carlos hadn't planned to get married mid-air — in fact, they had wanted to go the normal route when it comes to weddings. But when the church they were supposed to get married in got destroyed, they had to take other options into account.
The couple were working as a steward and stewardess on a plane when they realized they were in the presence of Pope Francis, so they did what anyone would do when they were impatient to finally just get married — they asked if he'd officiate their wedding right then and there. And guess what? He said yes!
#PapaFrancesco ha appena SPOSATO IN AEREO questa coppia di assistenti di volo! Una felicità! La coppia parlava col Papa. Hanno detto che non si erano sposati in Chiesa. Il Papa ha chiesto se volevamo sposarsi subito. HANNO DETTO SÌ. Gli atti sono firmati su un normale foglio A4! pic.twitter.com/jVTo7rfwoO

— Antonio Spadaro (@antoniospadaro) January 18, 2018
The pair said their vows and became the first ever couple married in a  papal airborne wedding ceremony.
Just Married: By #PopeFrancis on the papal flight from #Santiago to #Iquique. The happy couple works for LatAm airlines. (Photo: Paul Haring) pic.twitter.com/BNdfJNWSJs

— Catholic News Service (@CatholicNewsSvc) January 18, 2018
#PopeFrancis marries Paula and Carlos, an air steward and stewardess on board his plane. He performed ceremony after Church they wanted to be married in was destroyed in earthquake. Paperwork was done mid-air. (Pope's signature bottom right) Photos: @antoniospadaro @inesanma pic.twitter.com/RkOmg3DLPA

— Christopher Lamb (@ctrlamb) January 18, 2018
The Pope's memorable words during the ceremony touched others on the flight who were there in attendance.
Pope Francis told couple he married: "Don't have your wedding rings so tight that they torture you, but not so loose that they fall off". https://t.co/TN5inaHgu0

— Austen Ivereigh (@austeni) January 18, 2018
"What the pope said to us is very important," the husband told journalists to then quote Francis: "this is the sacrament the world needs, the sacrament of marriage. Hopefully, this will motivate couples around the world to get married."#ElVueloDeFranciscohttps://t.co/nKh3vGMoM7

— Ines San Martin (@inesanma) January 18, 2018
Man, I wish I could have been on the plane — I would have loved to see that. But I guess there's a new "Mile High Club" in town, and it's apparently much more exclusive than the old one. Good luck getting in.