Is it just me or are kids getting smarter? When I was six, I could barely tie my shoes, and now first graders are straight up learning calculus. (Okay, maybe not calculus, but you know what I mean.)
So when this elementary school teacher decided to put up a riddle for his students to solve, it's not surprising that the students did a pretty good job at brainstorming the possibilities.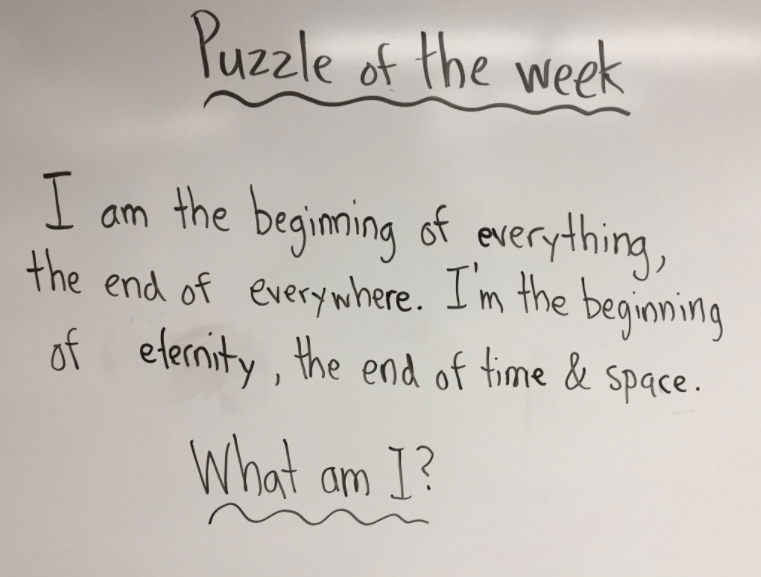 In fact, the answer they came up with turned out being deeper than, well, the actual answer.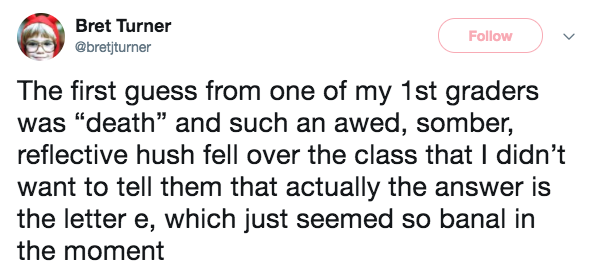 Before I finally revealed the "correct" answer to the riddle, to a largely unimpressed audience, I fielded other guesses that continued along a similarly existential vein. There was "NOT everything," "all stuff," "the end," and maybe my favorite, "nothingthing."

— Bret Turner (@bretjturner) January 3, 2018
Okay, who has been letting their first graders watch a little too much Black Mirror???
— Kaleid (@IamKaleid) January 3, 2018
How is death the beginning of everything exactly?

— LonelyGoomba (@LonelyGoomba) January 3, 2018
https://twitter.com/AndroidPeach/status/948576399828365313
https://twitter.com/NestorRedux/status/948529866131103750
Is it sad that their first thought was something so dark? Or is it just reflective of the times we live in? Either way, I'm totally here for a generation full of mini philosophers. Bring it on, 2018.