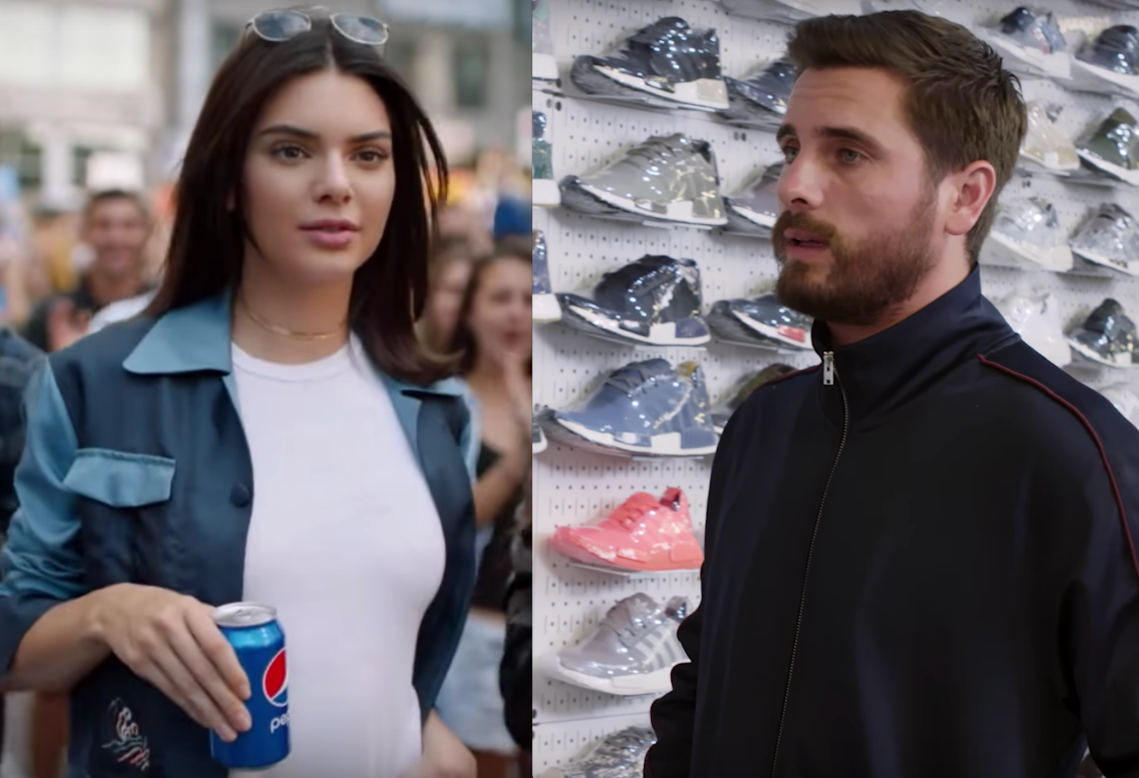 Kourtney and Scott have always been the most interesting of Keeping Up With The Kardashians, in my opinion. The on-again-off-again couple have definitely kept us on our toes, not to mention have served some serious shade to the rest of the Kardashian clan that we couldn't help laughing our asses off at.
The couple may have split for good in 2015, but the drama is far from over. Even though the two have gone on to date other people, they're always brought back into each other's lives in some way or another. Then again, it's probably difficult to get the space you need when you're co-parenting three kids together.
More recently, Scott has been making headlines for his relationship with 19-year-old fashion model Sofia Richie, who is 15 years his junior. The pair have been dating since September, but that doesn't mean it still doesn't have its haters — and some are definitely in Scott's family.
An Instagram fan account posted a photo of Scott, Sofia and his kids to Instagram yesterday with the caption, "It's good to see them together."
https://www.instagram.com/p/BeeQpSsAyOW/?utm_source=ig_embed
It's kind of sweet, right? Well, apparently Kendall Jenner didn't think so. She commented on the photo with the perfect little barb:

Ouch. Obviously Kendall's throwing some shade about Sofia's age, and everyone else knows it, too.


I guess we're not going to talk about the fact that Kourtney's dating a 24-year-old and Kylie was dating Tyga while she was still only 17. For the sake of this epic burn, we'll ignore it.