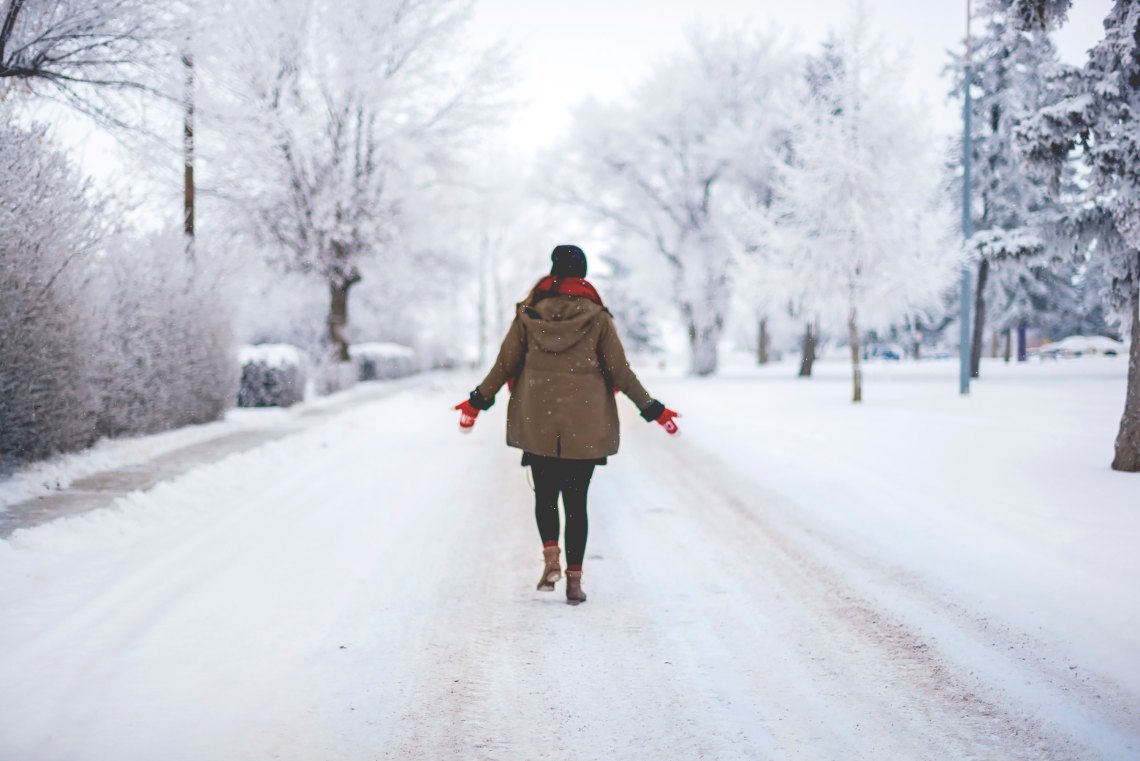 It's the most wonderful time of year again — with only a few days left till Christmas, people are rushing to finish shopping, prepare holiday meals and cement their plans with family and friends. It can all be pretty stressful, but it's still pretty romanticized: we're all hoping for the holiday of our dreams this year.
While I can't promise you that you'll get that engagement ring under the tree or finally convince your parents to get that puppy, I can tell you that it looks like some of you may get a white Christmas this year. Hey, that's pretty magical too, right?
If you live in Colorado, get ready for a snowy holiday. Some places across the state, like Crested Butte, has a 99% chance of snow on Christmas day. In fact, quite a few Northern cities, including Chicago and Minneapolis, look like they have a chance of enjoying their holiday listening to "White Christmas" on repeat (or not, whatever).
Will you see a white #Christmas? The tracks of a few #weather systems between now and Christmas Day could make all the difference: https://t.co/ZRmTH2NRBQ pic.twitter.com/EMbFg3bLdK

— The Weather Channel (@weatherchannel) December 21, 2017
Of course, it varies depending which weather model you're looking at. Some maps are indicating that it'll snow in Northeastern cities like New York City and Pennsylvania while others predict lighter flurries in the same areas.
Unfortunately, it's hard to predict what we should expect in other places around the U.S., but it looks like plenty of places in the Midwest and even Texas will get cold enough for snow if it precipitates. However, if you live in Florida or the southwest, it looks like you're (unsurprisingly) out of luck, since the weather is supposed to be warmer than usual this Christmas.
Will listening to "White Christmas" make the weather models decide on where it's going to snow?

Asking for a friend.

— Rebecca Kopelman (@KopelmanWX) December 22, 2017
You can check out this map to see where your hometown stands for right now, but just remember: these are all predictions. We won't know anything for sure till we wake up December 25. May your Christmas be white.