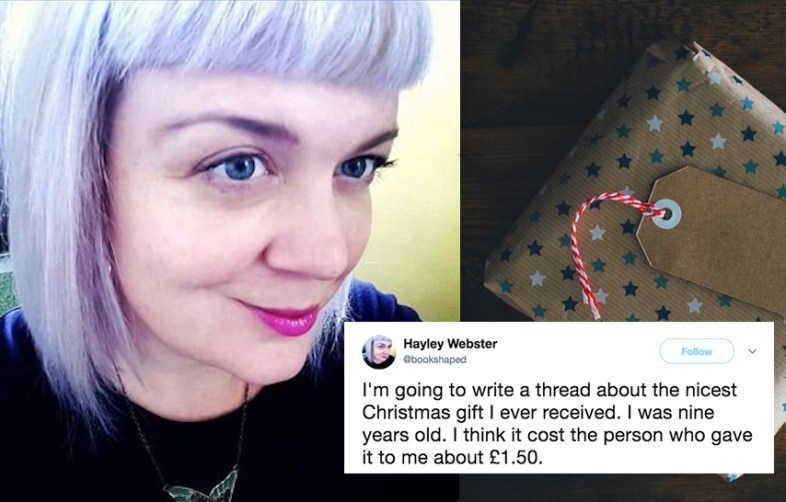 Christmas is around the corner, which means everyone's scurrying to get presents for their loved ones before it's too late. If you're running low on cash and having trouble figuring out what buy for the people you love while on a budget, just remember: it's the thought that counts.
Don't believe me? Twitter user Hayley Webster recalled the most meaningful present she ever received and it probably cost only a little more than a dollar.
At the time, things were pretty tough in Hayley's home life, especially regarding her parents.
Despite their bad situation, though, Hayley tried to make her little sister's Christmas magical.
Still, things weren't great.
But it turns out Hayley had someone in her life who wanted to make Christmas magical for her, too.
While the gift was simple, it taught Hayley some of the biggest lessons of all.
Unsurprisingly, people were incredibly moved by the story.
This goes to show that the little things matter. Acts of kindness can be the greatest gifts of all — and they won't cost you a thing.