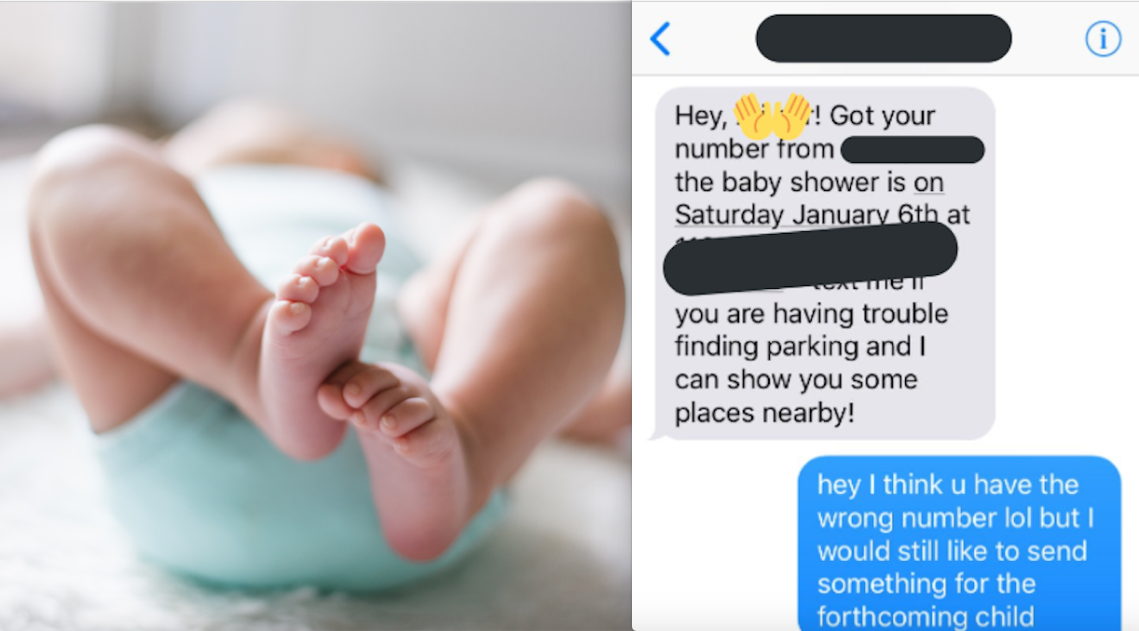 One of my favorite Internet gags is wrong number texts, mostly because they can range anywhere from completely uncomfortable to heartwarming to so damn funny. You never know what you're going to get.
Take this woman, for example. When she sent out information about her baby shower, she had no idea that she texted the wrong person completely.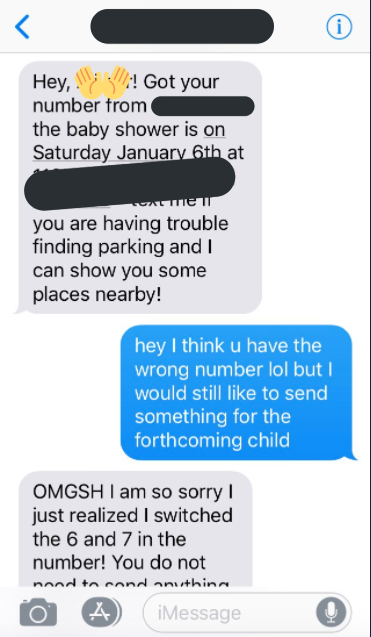 But the person she accidentally messaged wanted in on this baby shower even if they couldn't show up for the actual party.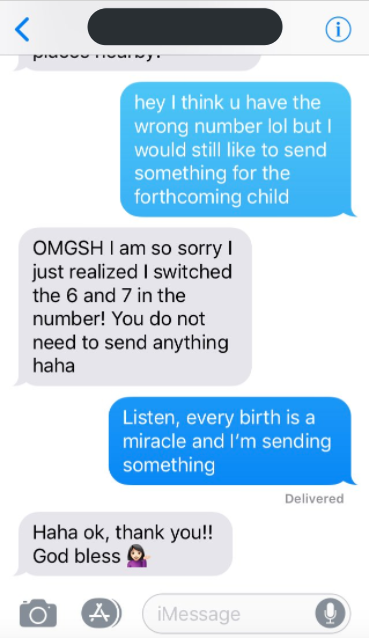 The texts themselves fall in the "heartwarming" category, since it seems like such a sweet gesture at first. A stranger celebrating the miracle of life for a stranger he's quite literally never met before. How cute! That is, until you see the gift he actually sent her.
Okay, that's a little less cute now.
https://twitter.com/WilliamTurton/status/942587039131807744
https://twitter.com/MikePMcgehee/status/942587168429666305
I have a feeling this is not what the mother-to-be had in store.
This could have been heartwarming. It would have made the news if she posted a selfie of her baby in a onesie with your twitter handle on it.

— Rebecca (@ms_reba) December 18, 2017
But I've got to admit, it's pretty funny. I wish I could see the mother's face when she opens the package. Or, better yet, maybe she will post a photo of Twitter — you know, to appease the fans (me). I'll be waiting.