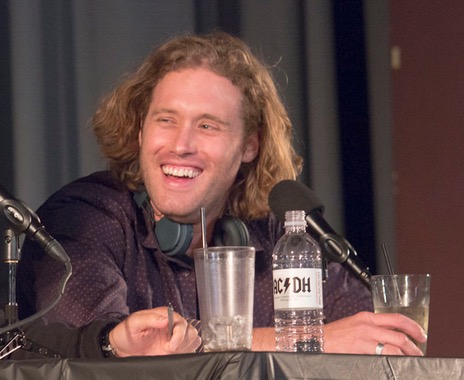 You know it's gotten bad when you hear about another celebrity sexual assault case and all you can think is, "Really, another one?" But it's 2017 and here we are.
This time, the alleged sexual assault perpetrator is T.J. Miller, former star of TV show Silicon Valley. According to his accuser, Miller not only sexually assaulted her in college, but also beat her.
Miller's alleged victim told The Daily Beast that Miller didn't bother asking for consent before trying out different things on her: "He choke[d] me, and I kept staring at his face hoping he would see that I was afraid and [that he] would stop… I couldn't say anything."
The alleged victim, who preferred to remain anonymous, told The Daily Beast her story in graphic detail that's honestly pretty disturbing. She described how he'd penetrated her both anally and with a beer bottle, as well as choked her and punched her in the face, leaving her bloody and bruised. Her roommates at the time confirmed that they'd heard a lot of loud smacking noises coming from her room and that it had been clear she'd been hit in a violent way.
While the accusations were addressed by George Washington University's student court, the alleged victim came forward with the story in light of other sexual assault stories in the entertainment industry.
Miller and his wife, Kate, responded to the allegations by denying any wrongdoing. According to a statement they gave The Daily Beast, Miller claimed the woman began circulating the rumors online when he first began dating his wife because she was "jealous", and that she was using the current political climate to jump on the bandwagon.
But the alleged victim denied these claims and said that she simply didn't want to carry her burden alone anymore. "It is unfathomable to me that he doesn't understand that he actually put me through something I have to live with, that I never would've chosen, that completely, completely set the tone for my sexual adult life, that I actively had to spend years and years… un-programming."