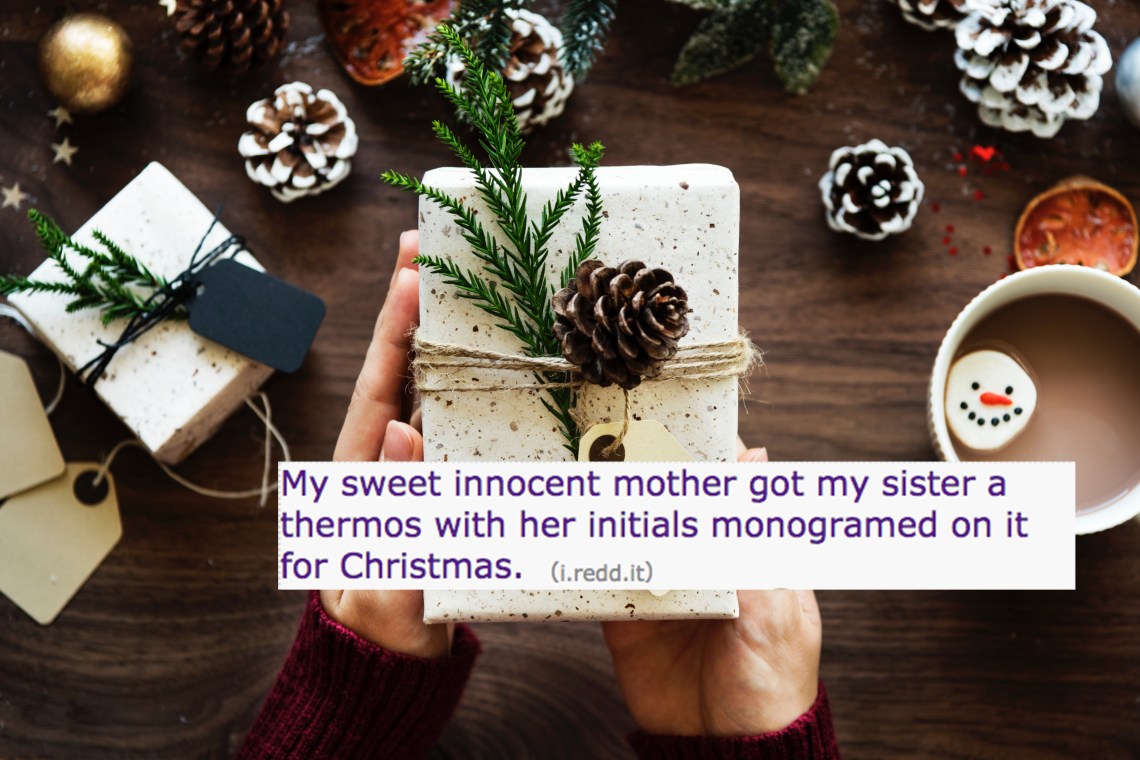 They say that when it comes to gift giving, it may be the thought that counts, but sometimes it's the thoughtlessness that makes it truly memorable. Let's just say that when your mind isn't constantly in the gutter, it's a lot easier to slip up and accidentally send the person you love an incredibly inappropriate gift without realizing it.
That's what happened this year to Reddit user Snowy_Boy's family. His mother decided it would be a nice idea to gift his sister a thermos with her initials on it, but she totally didn't plan for it to take a NSFW turn.
Let's just say the daughter is probably not going to want to walk around drinking out of something that's labeled (in giant letters) "cum".
I wonder how their mom took it when she found out what the thermos actually said. Or, plot twist, maybe she knew all along.
But I mean, honestly, the whole thing could be worse. As it turns out, her initials aren't actually CUM but CMU — because of how the monogram works, her last initial is the one in the middle. So while it made for a pretty hilarious Christmas present, at least it's something she probably won't have to live with it for the rest of her life.