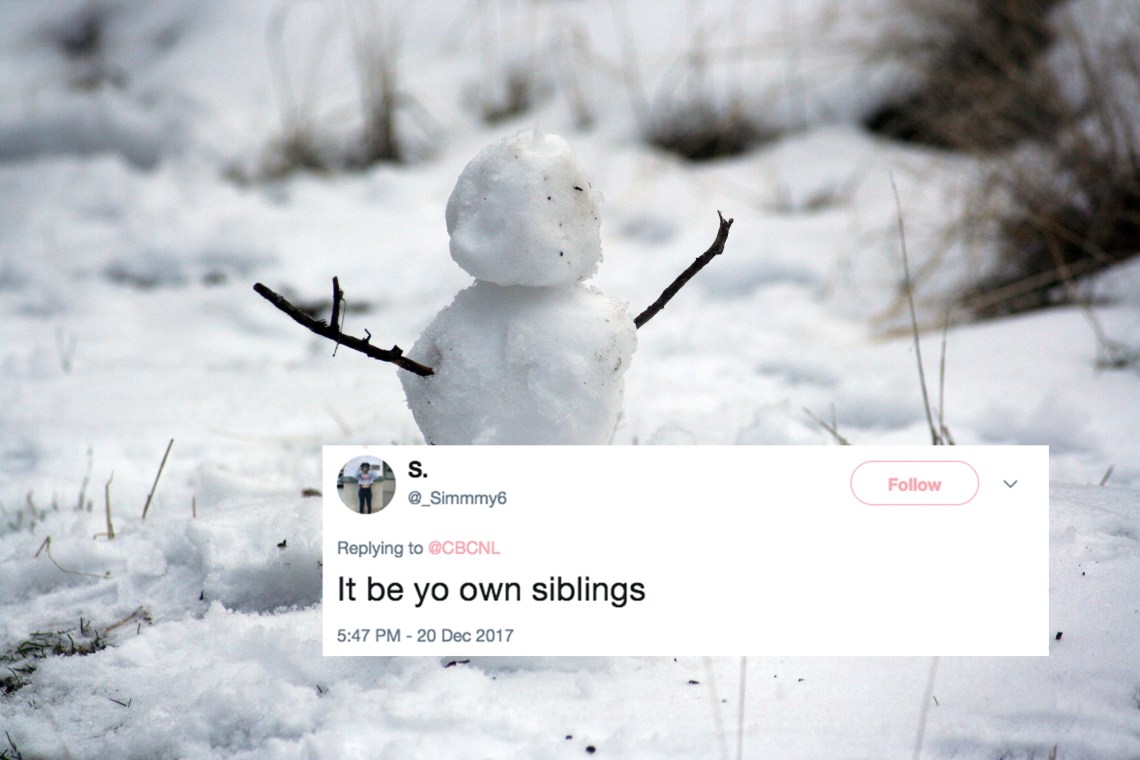 If you have a sibling, you know that while there can be a lot of love between you two, but also a whole lot of hate. You know what they say: you can't live with them, you can't live without them.
Honestly, when I was a child, I often got in trouble for trying to sell my baby brother to random passersby (mostly because he spent all night screaming and three-year-old me missed her beauty sleep). But apparently I'm not alone on this one — one little girl left a memorable note for Santa in the snow.
All I want for Christmas is for Santa to take my brother away, says St. John's girlhttps://t.co/HvpistwDbB pic.twitter.com/Xps5dSFxRo

— CBC Newfoundland and Labrador (@CBCNL) December 20, 2017
The girl, nine-year-old Jennifer Murphy, wrote, "Santa stop here. Leave presents. Take brother!"
I mean, honestly, can you blame a girl? Sometimes brothers legitimately suck.
This girl is every sister…

Or maybe just me

— C'ce (@essex_truth) December 21, 2017
https://twitter.com/_Simmmy6/status/943613796504895488
But let's just say that this isn't a great way to get into Santa's good graces.
If I remember my upbringing, "Being nice to your brother" is the NUMBER 1 thing Santa is looking for in a "good" kid. This is self-sabotage https://t.co/7ksdvdrROu

— Emily Gushue (she/her) (@TheStuckDuck) December 20, 2017
Santa, you can take my brother too.