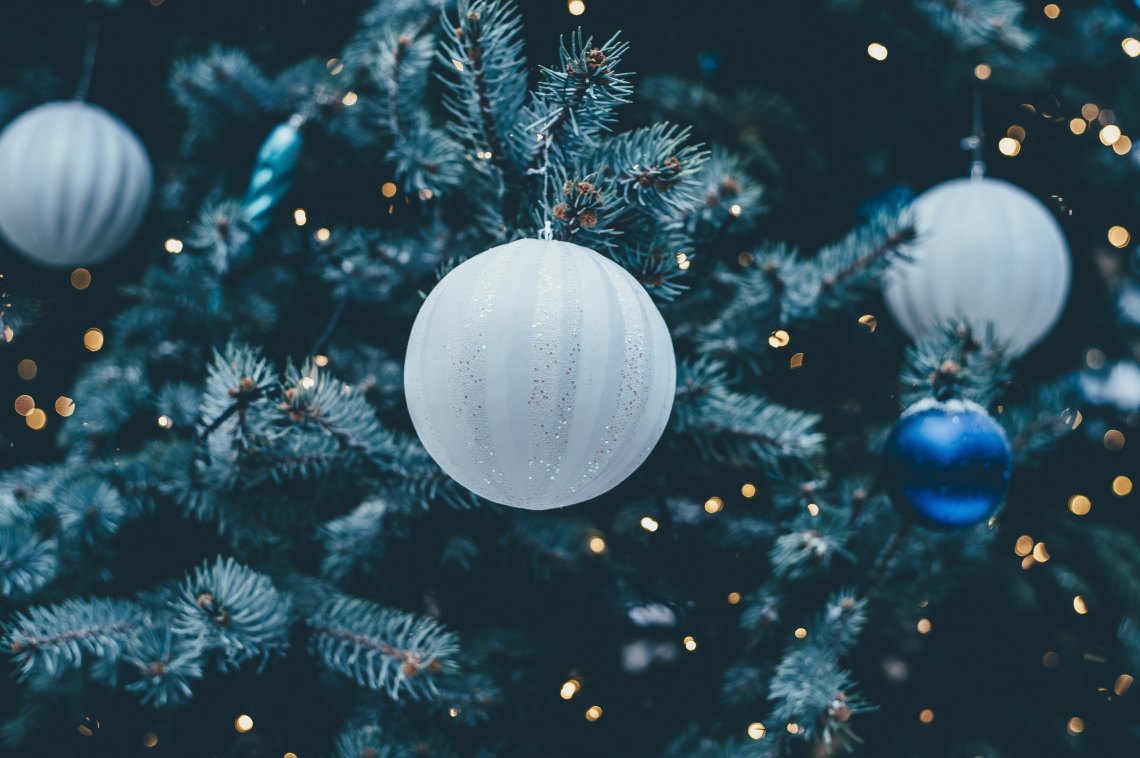 The moment the clock struck midnight on November 1, the world transformed from a SpOoKy hell on Earth to a festive, cozy, Mariah Carey-filled hell on Earth. Things are still pretty terrible, but at least I get to drink peppermint hot chocolate and hum along to Michael Buble while I lament how the world has gone to shit.
This gif is an exact replication of me, early November 1:
When Halloween turns to November https://t.co/YTPL2srJYo

— SouthernHomo (@SouthernHomo) October 30, 2017
Some of you are going to try to tell me that no, I'm not allowed to blast Christmas music during work yet (idgaf what you think, Carol) or start writing out my Christmas list, to which I have to say: who hurt you???
https://twitter.com/BrownNotBraun/status/925738516008570885
Still way too early for Christmas music. Stop it.

— Tyler (@OSUfreak82) November 1, 2017
My dad gets mad at me if I talk about Christmas in November. "Are you forgetting about Thanksgiving?" he always asks, annoyed. Okay, Dad, don't be dramatic — it's not like I'm gonna ignore good ol' turkey day. I love any excuse to binge eat fatty foods and get blackout drunk with family and friends. But also, let's be honest: Thanksgiving is just part of the journey to Christmas. An important stepping stone, but a stepping stone nonetheless. A month-early pre-game, if you will.
Wow. I can't believe it's already the first day of Christmas. pic.twitter.com/Nt3rkhKKmG

— Andy Blanchard (@AndyTheBlanch) November 1, 2017
Look, people don't love Christmas necessarily just because of Christmas day. They love the days — months, even — that lead up to it. They love the shitty Hallmark movies that are cringeworthy but sweet, they love the music that they technically aren't supposed to sing during any other time of the year, they love the decorations, the cookies, the festivities. The spirit, if you will. And if I can drag that beautiful shit out for another month, trust me, I will. I could live on the Christmas high 365 days of the year if someone let me, but they won't, so I'll take 55 days instead. Sue me.
HAPPY CHRISTMAS 1st Y'ALL :') 🎄🎁

— 💖 vicki 💖 (@vickisigh) November 1, 2017
Halloween is over, I'm on Christmas mode now pic.twitter.com/0allq4AXgU

— Tina (@tinahalada) November 1, 2017
not to be dramatic but merry christmas

— karley (@kdurning22) November 1, 2017
So Merry Christmas, bitches. You crank up that Mariah Carey Christmas banger and build yourself a gingerbread house, because it's finally the most wonderful time of the year.