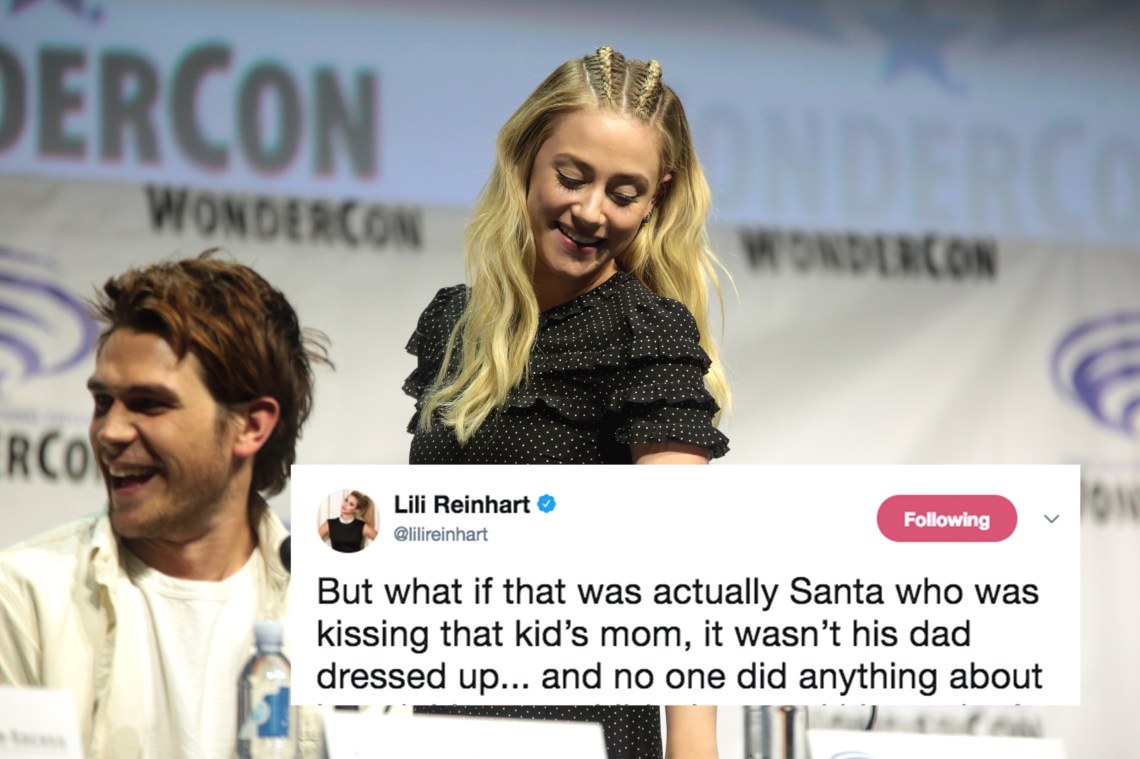 Lili Reinhart, aka Betty Cooper on Riverdale, is one of the reigning queens of Twitter. Seriously, this girl is hilarious, and it totally makes sense why Cole Sprouse is (probably) dating her. She's perhaps best known for live-tweeting each Riverdale episode, calling out people who harass her co-workers, and her thoughtful one-liners:
Her newest hot take about the song "I Saw Mommy Kissing Santa Claus" definitely has people talking.
Um, excuse me Lili, that's my childhood you're talking about. Can you not???
A lot of people couldn't help but think that Cole had something to do with it…
I mean, it could make for a good story, though.
Well, I'm never listening to that song the same way again.