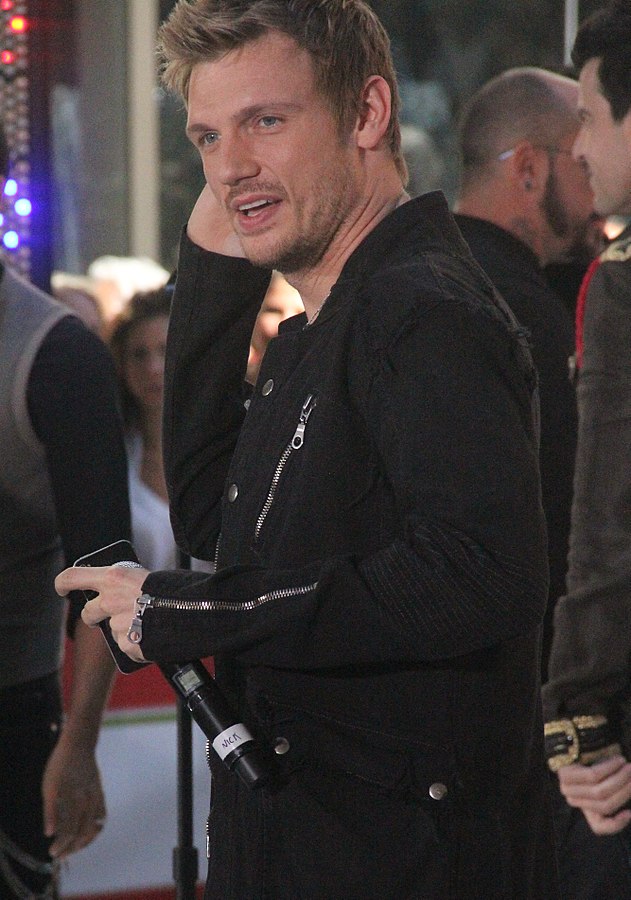 Okay, so all Backstreet Boys reunions aren't technically cancelled, but they should be. Earlier this week, Melissa Schuman, best known for her role in the all-girl teen band Dream, accused Nick Carter of sexual assault in a harrowing blog post.
According to Schuman, she and Carter had a professional relationship, as they'd been casted on the same made for T.V. movie and were both part of the music scene. Carter asked Schuman to come to his apartment to listen to some of his new music, which she agreed to. That's when Carter made his move:
"He took my hand and led me down the hallway to the office. He went to his computer and started to play the music he was working on, he turned off the light and we sat there in the computer light listening to his new stuff. And naturally we started to kiss. He was aware that I was a virgin and that I held to religious conservative christian values. I was vocal about this. Everyone knew about this, including those who repped me.

Now this is where things take a turn and gets graphic. I want to warn you that what I will be disclosing next describes graphic, violent sexual behavior. Please continue reading at your own discretion.

After kissing for a moment, he took my hand and brought me into the bathroom adjacent to his office. He shut the door and we continued to kiss. I asked him what we were doing in there. He didn't respond and continued to kiss me. He then pick me up, put me on the bathroom counter and started to unbutton my pants. I told him I didn't want to go any further.

He didn't listen.

He didn't care."
The rest of Schuman's story from that night is particularly graphic as she explains how Carter refused to take her "no" for an answer.
From then on, Schuman began avoiding Carter, which began the downfall of her career. The two did a showcase together, but when Schuman told Carter she had a boyfriend, he was no longer interested in pursing a professional relationship with her. And that, Schuman explained, was the end:
I never did another showcase again after that and I quickly lost interest in pursuing a career as a recording artist.

I was broken.

I was tired.

I was traumatized.
However, Schuman didn't plan to come out with her story. Even as other sexual assault allegations began surfacing, she remained silent. It wasn't until she saw that someone else had come forward with an allegation against Carter and saw how many people called his accuser a liar that she finally sat down and wrote the blog post.
Carter has since then responded to Schuman's allegation, and it's really no surprise that he's denying it. He told Elite Daily:
I am shocked and saddened by Ms. Schuman's accusations. Melissa never expressed to me while we were together or at any time since that anything we did was not consensual. We went on to record a song and perform together, and I was always respectful and supportive of Melissa both personally and professionally. This is the first that I am hearing about these accusations, nearly two decades later. It is contrary to my nature and everything I hold dear to intentionally cause someone discomfort or harm.
Well, I can safely say that I will no longer plan on watching any Backstreet Boys reunion that comes our way. I can't forgive Nick for ruining my childhood, and more importantly, I can't forgive him for ruining this woman's life.