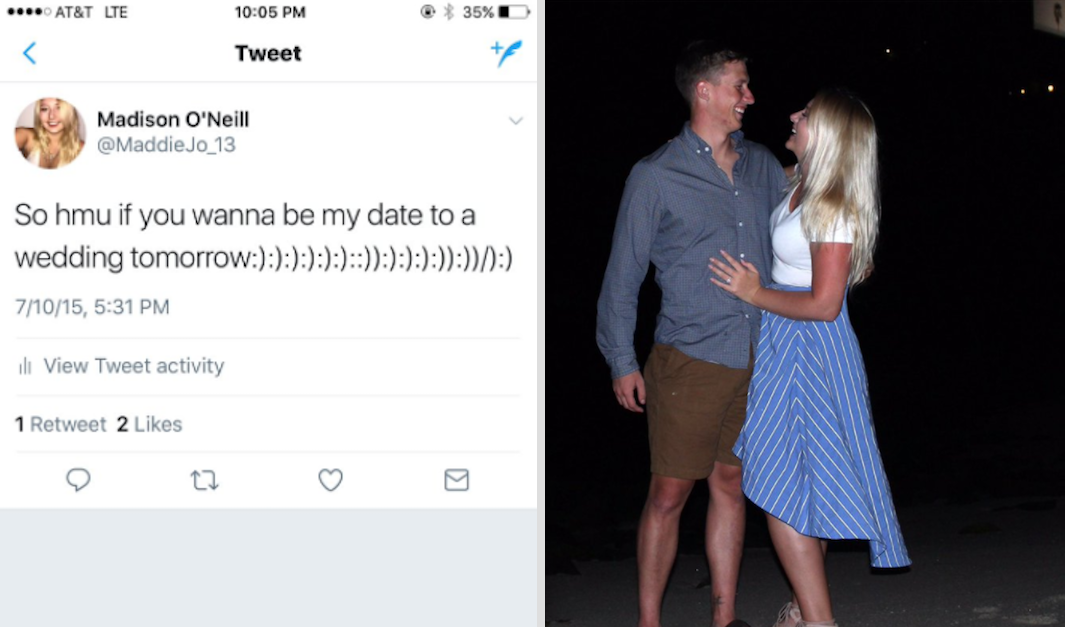 Usually when I talk to dudes on social media, I don't expect it to become the love story of the century. But sometimes fate works in funny ways, like for this woman who took to the Internet to find a wedding date.
Two years ago, Madison O'Neill asked Twitter for a wedding date, and it did not disappoint.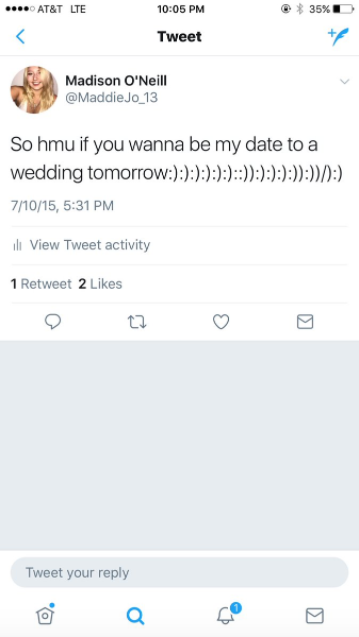 One of her followers, who she knew from high school, did what any true Prince Charming would do — he slid into her DMs.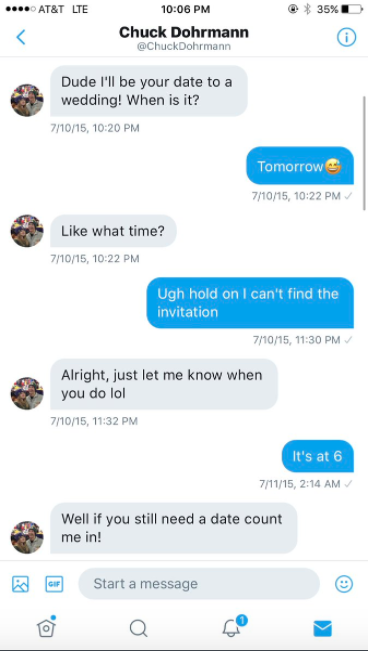 Here's a photo of them at the wedding.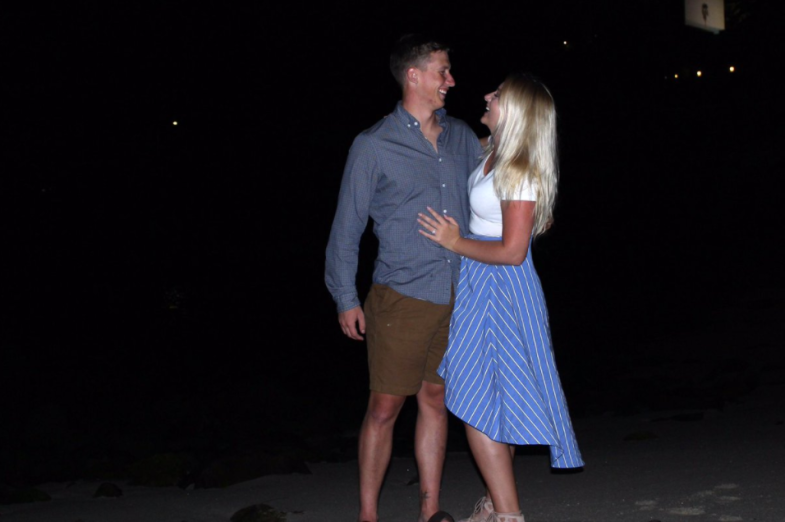 And here's the photo of him proposing to her last week, two years after the wedding.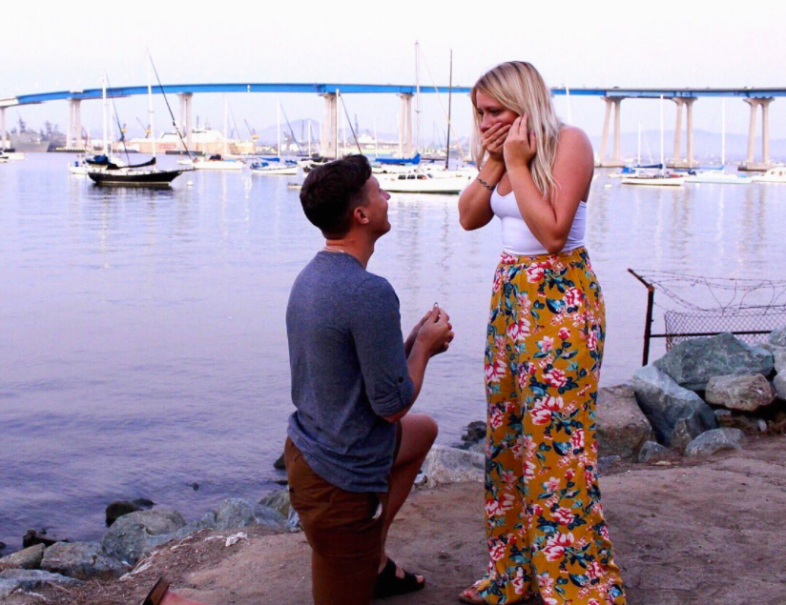 All together now: AWWWWW.
Madison tweeted the photos with the caption, "crazy how things work out." And, well, she's not wrong. We're in love with this crazy love story.
But also it's even crazier because even though the couple knew who each other was before the wedding, they didn't exactly get along…
Basically, if Madison hadn't taken a chance and asked the Internet for a date, she never would have fallen in love with her future husband. Not that he didn't take any chances, too.
Next time I'm invited to a wedding, I'm going to Twitter first.