Trigger warning: this story contains descriptions of child abuse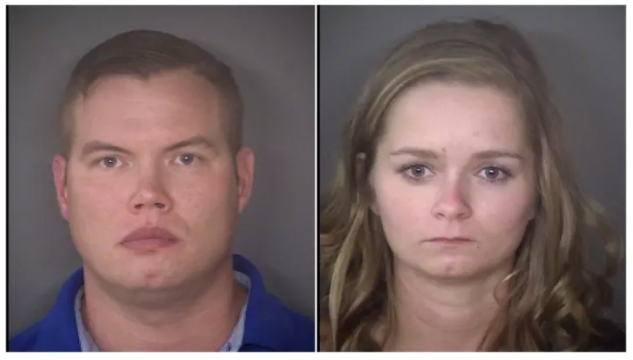 On Monday, James Chalkley and Cheyanne Chalkley were arrested and charged with injury to a child, and for good reason. The 32-year-old father and 22-year-old stepmother were accused of not only beating their daughters but using torturous methods of punishing them.
According to the 10- and 5-year-old sisters, their father and stepmother would bash their heads into walls and beat them with "switches" with thorns. The girls also accused the two adults of "taking turns" spanking the youngest sister and that their father would use a shock collar on her arms, legs, and back. The pair also accused their father of punishing them by sticking their heads into a toilet and flushing it.
But that's not all the sisters are accusing their parents of. After their father found cat feces in their closet and believed the girls had purposely chose not to clean it, he smeared it in their faces, forced his 5-year-old daughter to eat it, and later put poop on her toothbrush and brushed her teeth with it so hard that her gums bled.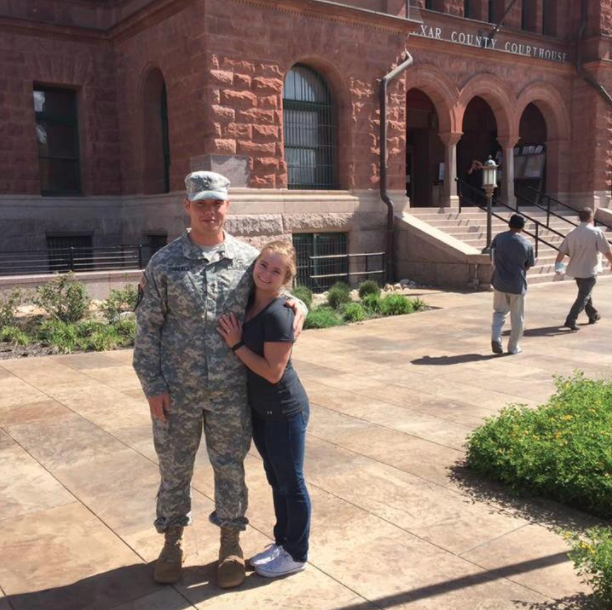 According to the 5-year-old, their stepmother claimed she would have beat them more if she were their real mother.
The parents' abusive behaviors were discovered when the 5-year-old daughter's school teacher noticed bruises on her arms and legs. The girl was sent to the nurse's office, where she claimed she didn't know where she got the bruises, and later claimed they were from falling on the playground. Eventually, the two sisters told the Bexar County Sheriff's investigator about the abuse they endured.
The two girls and their 3-year-old brother were removed from the Chalkley's home and are currently in foster care.