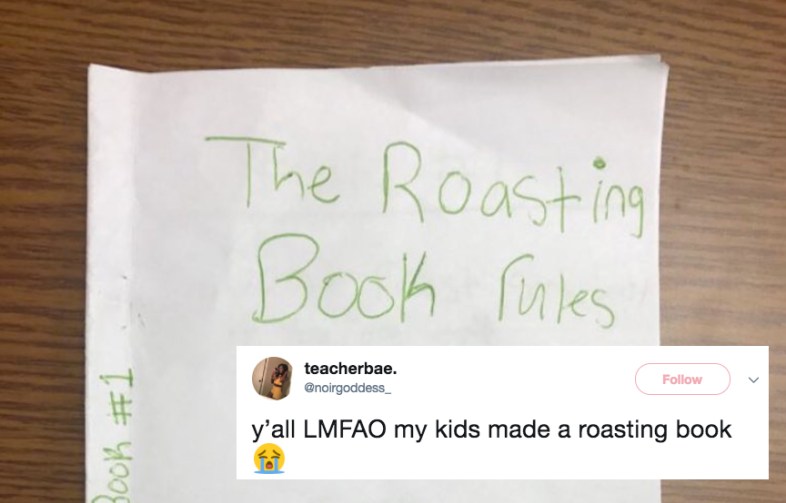 Okay, but when did kids get so savage??? Honestly, I'm pretty sure the elementary school playground is probably the roasting capital of America. Move over Twitter — you've been dethroned.
Don't believe me? Just look at this homemade book, called "The Roasting Book Rules", that these kids made to explain how to properly roast someone.
https://twitter.com/noirgoddess_/status/918210392857501697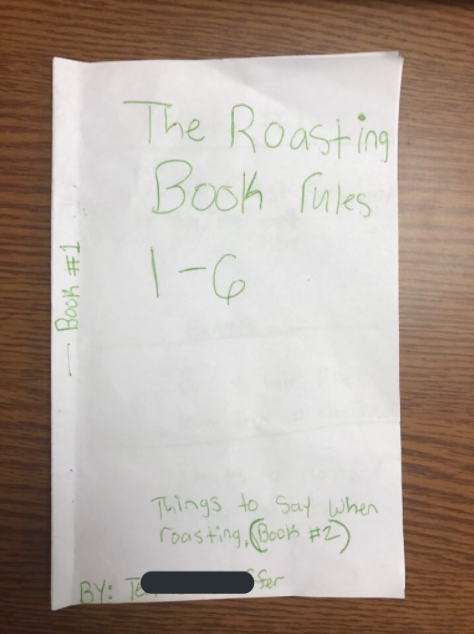 Rule number one? Don't roast somebody if you are ugly.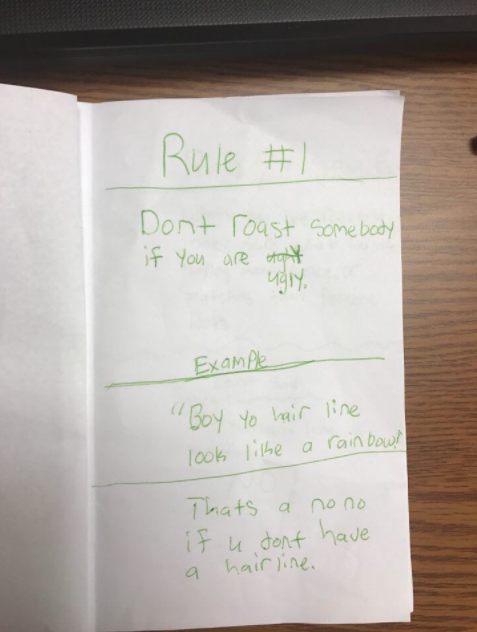 The book even gives an example, which is just as harsh:
"Boy yo hair line look like a rainbow!"

That's a no no if u don't have a hairline.
Okay but why do I feel so attacked rn????
"Boy yo hairline look like a rainbow" pic.twitter.com/jKx3YKOlEa

— 🇻🇮🇹🇹🇻🇮 (@DuttyJermz) October 12, 2017
Honestly, we just need to know the rest of the rules so we know what not to do.
Where's rules 2-6? I need to take notes 😂

— The Price Keeps Going Up 📈😌 (@KortlynnJenae) October 12, 2017
I need to follow you so I can see rules 2-6.

— Bionca (@Bionca) October 12, 2017
We also are anticipating book #2😂😂😂👍🏼

— Grant Gunn (@gunn_grant) October 12, 2017
I want to see rules 2,3,4,5 and 6… pic.twitter.com/dYibXJXwf7

— Ciatrin (@Ciatrin) October 12, 2017
Lmao. I need the rest pic.twitter.com/EN2xoA1S1L

— Ravyn 🕊 (@fly_ravyn) October 12, 2017
Honestly someone just needs to publish this and distribute them at every major bookstore. Trust me, we need it.