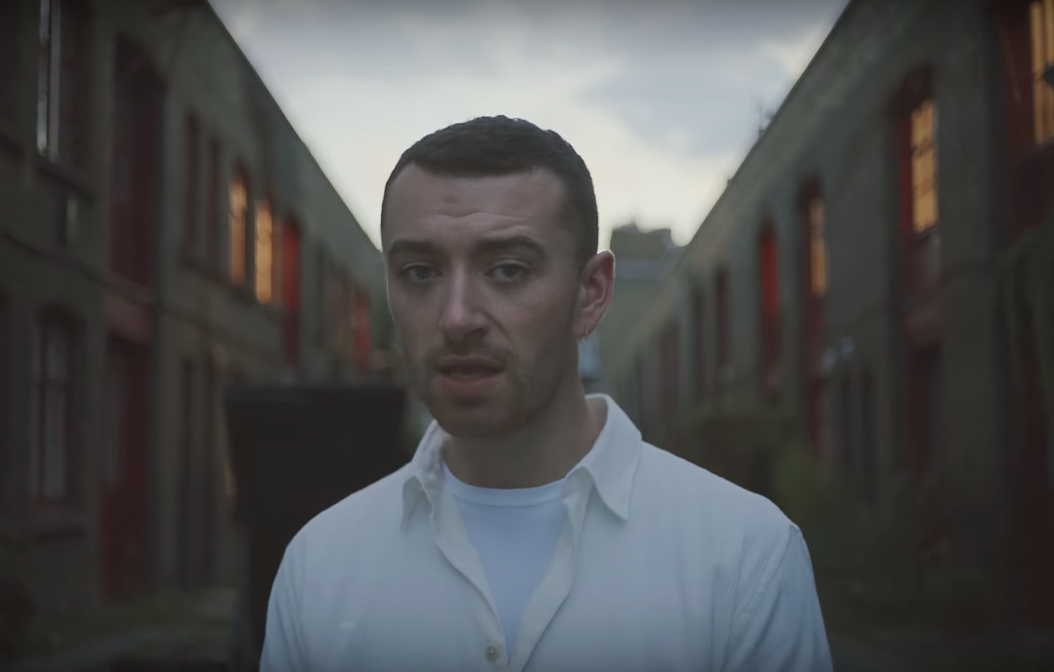 The last time we heard from Sam Smith, he released break-up banger "Too Good For Goodbyes" (which was just a little too relatable) and told radio host Zane Lowe that he was very, very single.
But that was September, and now there's a new Sam Smith in town. At least, there's a slightly less lonely one. Because Smith is now seeing your favorite '13 Reasons Why' star, and if you're like us, you're SHOOK.
Smith was spotted having lunch with Brandon Flynn, aka the hot, tormented jock Justin from the Netflix original show. And, okay, they're pretty freaking cute.
https://twitter.com/myboycrush/status/915387632435077120
Like we are seriously here for them.
https://twitter.com/eubenari/status/915508183602405376
SAM SMITH AND BRANDON FLYNN ARE DATING AND IM SO HERE FOR IT.

— b r a n d o n △⃒⃘ (@Iambrandonspain) October 4, 2017
sam smith and brandon flynn is a thing that i've never even imagined bUT YSE OMG I SHIP IT! THEY'RE SOO CUTEEEE

— inês. (@fIowerstokian) October 3, 2017
https://twitter.com/hkuna_s/status/915430109275762688
https://twitter.com/urwastedcrying/status/915273246060228608?ref_src=twsrc%5Etfw&ref_url=https%3A%2F%2Fwww.pride.com%2Fdating%2F2017%2F10%2F03%2Fsam-smith-dating-13-reasons-why-star-brandon-flynn-and-were-shook
But okay, a part of me is a little sad… because as happy as I am for Sam and Brandon, I was really in love with the fact that Brandon was supposedly dating '13 Reasons' co-star Miles Heizer, aka the troubled loner Alex from the show.
ohmygod Brandon Flynn! shookt! but i was shipping him w/ Miles Heizer!!! 😭

— al ; ひとりじゃない (@janfreyolan) October 4, 2017
https://twitter.com/louisbbstyles/status/915280004740636673
Still, good to see the couple so happy. Hopefully this means Sam Smith's next album will be full of more bangers that are less about break ups and more about hook ups.