I never really thought Jack-o-Lanterns were creepy, but boy was I wrong! Obviously I have never seen one attached to a real human face, and it turns out, they're something straight out of my worst nightmares. Great!
Seriously, though, just look at these and try to tell me you're not going to see their haunting faces staring back at you every time you close your eyes from now on.
Like this demonic dude.
Or this child of the underworld.
Oh, sorry, *children.
I'm literally crying, I can't handle this.
CRYING.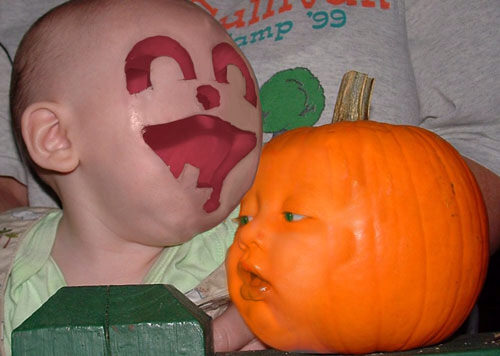 PEOPLE MAKE IT STOP.
This picture should be a horror story in itself. I don't need any background info, I'm already not going to be able to sleep for weeks.
At least the pumpkins themselves look cute now???
Okay guys Halloween is officially CANCELLED.