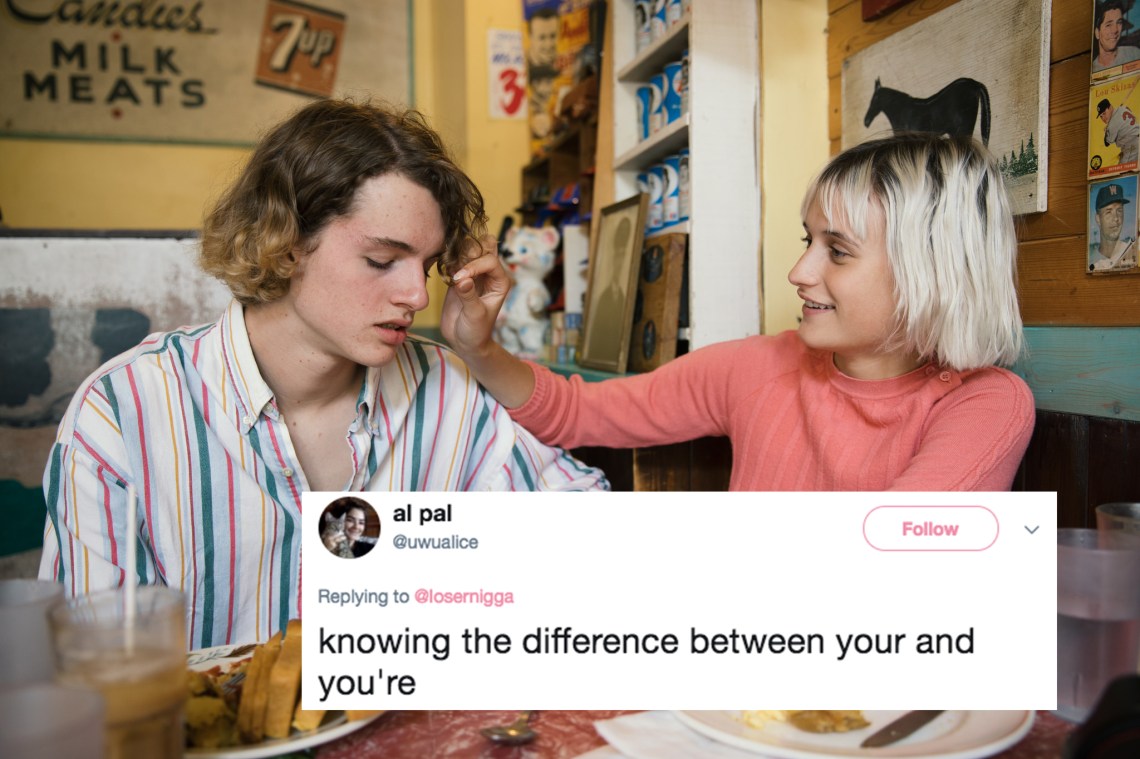 The best kinds of turn ons are the non-sexual ones, where someone isn't exactly trying to turn you on but happens to do it anyway. This Twitter user decided to ask the Twitterverse what their favorite non-sexual acts that completely turn them on, and oh my god it's like they've all read my diary.
https://twitter.com/Iosernigga/status/867565586385174528
Some of the answers were normal enough.
this is weird but i always take notice in what an attractive man does with his hands

— slim nicc (@ncoleortega) May 31, 2017
eye contact

— mia (@miaalmaraz1) May 25, 2017
When he sends me selfies 🤤

— Pattie (@pattiesalgado_) May 25, 2017
When they play with the watch in the wrist
I
SWEAR
TO
GOD

— Bruna #RestoreTheSnyderVerse (@itsbruna_bitch) May 26, 2017
Some I truly felt on a spiritual level.
Parallel parking pic.twitter.com/Y3KmtSmy7B

— Finessa_Trilliams💋🇬🇭 🐝 (@C_Jill_Run) June 2, 2017
Getting retweeted…

— Jason Jerome Schultz (@adrycoolwit) June 1, 2017
Correct grammer

— liliana michelle (@goddesssliliana) May 31, 2017
https://twitter.com/uwualice/status/870057790596943872
https://twitter.com/paig3f3ldman/status/869426800237137924
And some were just so real they hurt tbh.
The sound of the pizza guy at my door.

— Cam (@CamWelch3) May 25, 2017
https://twitter.com/cyostv/status/868549110160338944
https://twitter.com/CamKeepIt300/status/868998718829330432
Personally, my favorite turn on is when a guy wakes me up by whispering in my ear, "Your coffee is ready." What's yours?