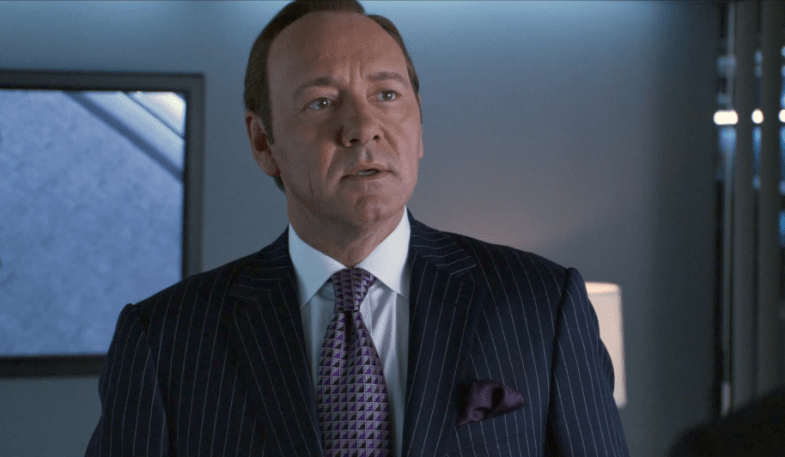 If you haven't heard the sexual misconduct allegation against Kevin Spacey, here's a quick rundown: actor Anthony Rapp (best known for Rent and Star Trek) accused Spacey of making sexual advances toward him in 1986. Spacey was 26. Rapp was 14.
According to Rapp, Spacey invited him to his apartment for a party. Later, at the end of the night, Spacey picked Rapp up and placed him on his bed, climbing on top of him. It's a night that still haunts Rapp to this day.
It's obvious why this is so problematic. Not only is sexual midconduct is NEVER okay, but Spacey had also made advances toward a child.
After Rapp came out with the allegations, Spacey took to Twitter to make a statement. He didn't exactly deny Rapp's claims, but his apology took an interesting turn.
— Kevin Spacey (@KevinSpacey) October 30, 2017
Spacey claimed he didn't remember the night Rapp was referencing, but that he was sorry for anything he had done while he was drunk. He also used the statement to come out as gay, which quite a few people took issue with. After all, what does his sexual misconduct have anything to do with his sexuality?
The psychology of the closet is dark and cruel and self-punishing. That Spacey has dwelt in that for years is sad. But 14 is 14. https://t.co/f152ZIE6pQ

— Richard Lawson (@rilaws) October 30, 2017
Honestly, if anything, it makes the LGBTQ+ community look bad.
Coming out as a gay man is not the same thing as coming out as someone who preyed on a 14-year-old. Conflating those things is disgusting

— Richard Lawson (@rilaws) October 30, 2017
This exposes the gay community to a million tired old criticisms and conspiracies.

— Richard Lawson (@rilaws) October 30, 2017
The distance we've had to walk to get away from the notion that we're all pedophiles is significant.

— Richard Lawson (@rilaws) October 30, 2017
For a famous person to deflect these accusations with a long-in-the-making coming out is so cruel to his supposed new community it stings

— Richard Lawson (@rilaws) October 30, 2017
In the past, gay men were often lumped with pedophiles and sexual predators, and Spacey's statement seems to do the same.
https://twitter.com/kat_blaque/status/924840591501901824
https://twitter.com/kat_blaque/status/924841159343595520
https://twitter.com/LauraLoomer/status/925008094865879041
Some wonder if this is just his way of deflecting the allegations so people will talk about something else instead.
https://twitter.com/AshleeMPreston/status/924893723153940480
https://twitter.com/mutateing/status/924904540146503680
https://twitter.com/jordansdiamonds/status/924849955663175680
Anthony Rapp: "Kevin Spacey tried to rape me."

Media: "Kevin how do you respond?"

Spacey: "uuh…uuhh… Hey everyone I'm gay!" pic.twitter.com/6LAEfsyRtF

— Travon Free (@Travon) October 30, 2017
Let's just say there's a lot of bad timing here.
Kevin Spacey has just invented something that has never existed before: a bad time to come out.

— billy eichner (@billyeichner) October 30, 2017
Am I glad Spacey apologized? Of course — it's better than denying allegations completely. But using this as a time to come out (and therefore become a sympathetic character) is not the way he should do it. I get it, Spacey, it was probably a confusing time in your life. That 100% doesn't excuse you for trying to have sex with a 14-year-old.