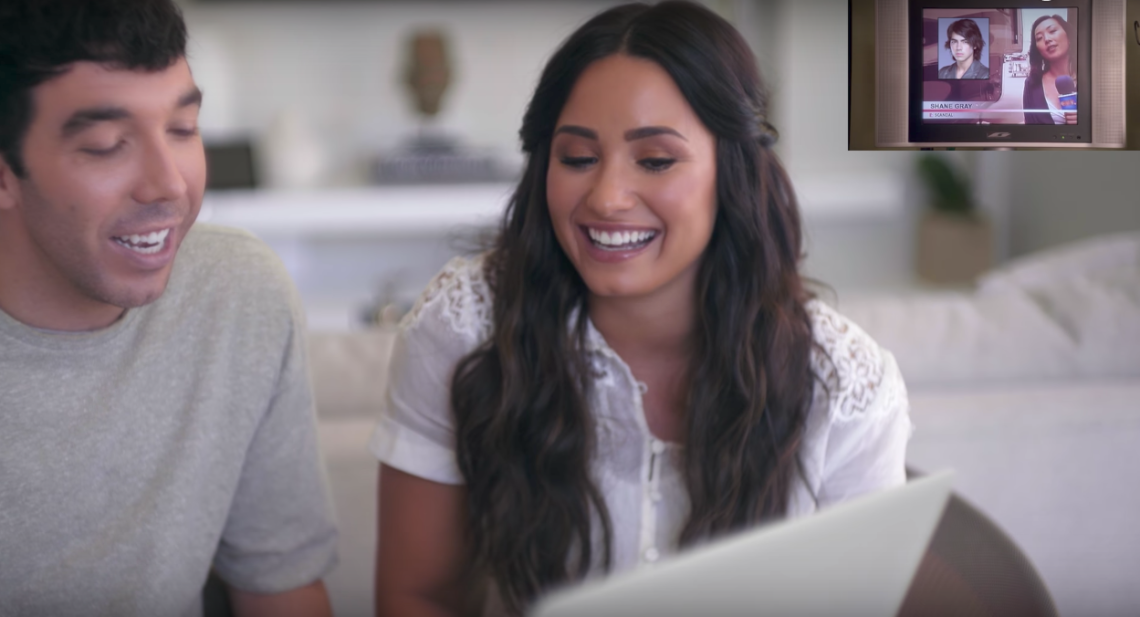 Oh, Camp Rock, what a gem you are. You solidified our Disney faves that would one day become just our faves, period. Like Demi Lovato and Joe Jonas. Like Jemi.
If you remember correctly, Lovato and Jonas played each others' love interests in the Disney Channel Original Movie and later became each others' love interests irl. They didn't last long, but no one will ever forget the power couple for what they were while they lasted.
Lovato and her friends decided to take a trip down memory lane by watching some of her past videos, which included the iconic movie. And one of the scenes, she revealed, was when she fell in love with the Jonas Brother.
"Oh my god wait, this moment I freakin' fell in love with him," she says as the Camp Rock scene began.
"In real life or…?" her friend asked.
"In real life," Lovato confirmed.
OMG sorry my inner teen is DYING!!!!!!
She literally looks so happy talking about the Jonas Brother and oh my god I can't handle this, why did they break up????
Demi also revealed that their first kiss was actually an on-screen kiss, which means we all literally got to watch their romance bloom.
So… are any of Demi's new songs actually about Joe? I kind of hope so.
I don't know about you, but this really makes me want to rewatch Camp Rock. Now that I know they were actually falling in love along with their characters, it makes the whole movie just that much more sweet.