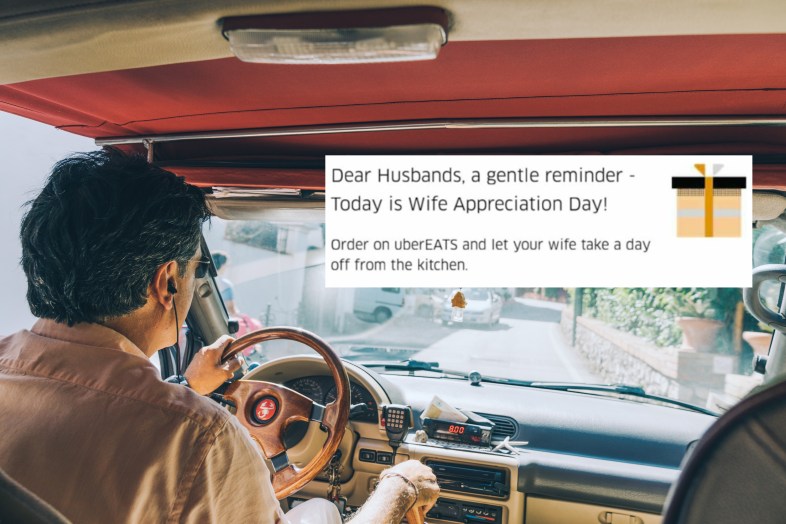 Oh, Uber, sweetie, you just can't stop from digging yourself into a hole, can you? Just this past year, Uber has been criticized for sexual assault allegations and racist ideologies, and now they can add sexism to the list.
Apparently the company decided to remind everyone in India about Wife Appreciation Day and… it did not go well.
It's no surprise that people took to Twitter to call the company the fuck out.
And in India of all places???
Who thought this was a good idea??? Wait, we have an idea.
Uber has since apologized for the incident, but at this point, isn't it all just a shout into the void?
Thanks to all the social justice warriors who stood up to sexism and misogyny. Now, who wants to take bets on Uber's next controversy?