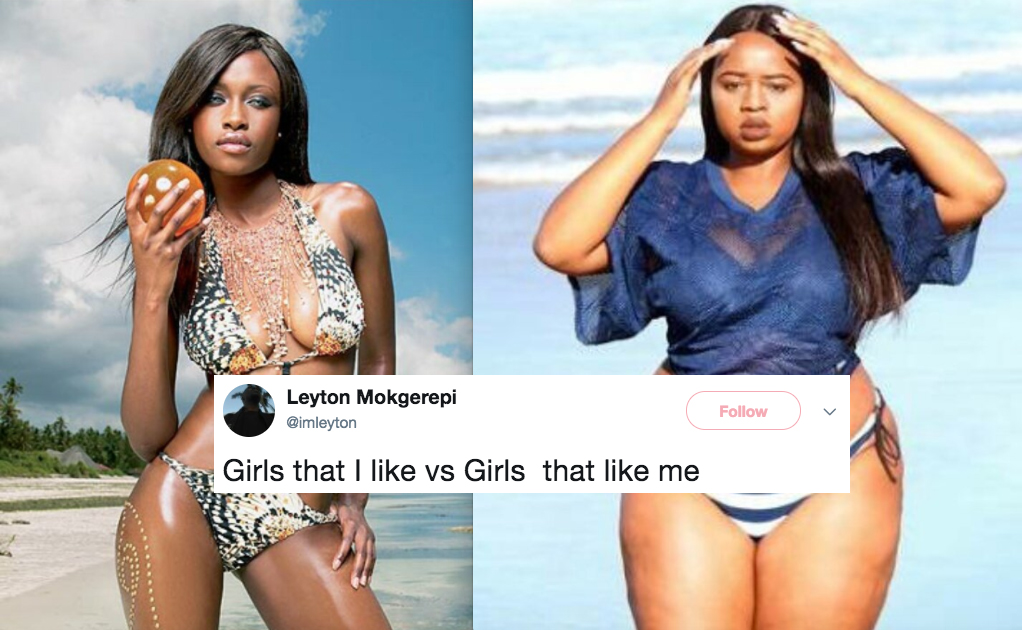 Sometimes I can't believe that it's 2017 and we're still body shaming, but here we are. A prime example is this guy's Twitter meme, which shows two pictures of models: a thinner one he captions "girls that I like" and a thicker one he captions "girls that like me."
The dude was obviously trying to shame the thicker model and show that, in his opinion, she wasn't as pretty, but Twitter wasn't having it.
But seriously.
But none of it is quite as beautiful as the response from the woman he'd captioned "girls that like me." Body positivity blogger Lesego Legobane said it all with four little words:
I'm sorry but: DEAD.
Apparently she dragged him so hard that he completely changed his mind, because a few hours later, he posted this:
Um, good try.
Moral of the story: don't body shame on the Internet. Trust me, you're just going to be destroyed.